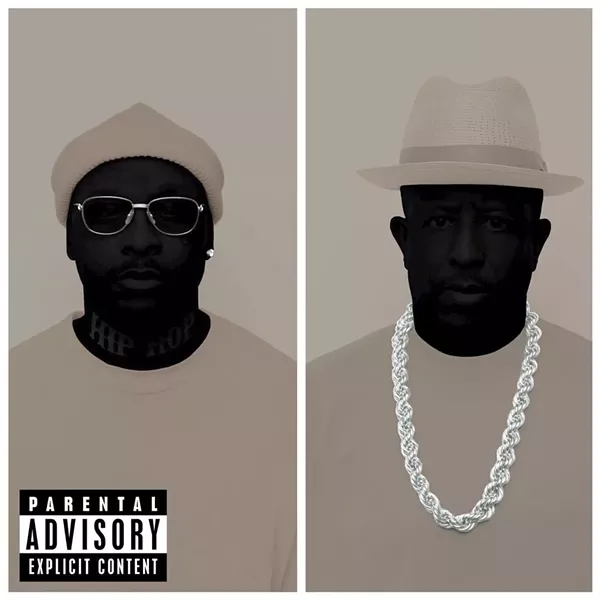 Looking back at the 20-year hip-hop career of Royce Da 5'9" is similar to assessing Vince Carter's 20-year NBA career: some highs, some lows, and some unexplainable shit — but when he's on the court, you feel compelled to pay attention.
Royce has ghost-written for Dr. Dre, his 11-plus mixtapes are grossly underrated, and his last three solo albums (2009's
Street Hop,
2011's
Success Is Certain
, and 2016's
Layers
) were arguably better than his first three (2002's
Rock City
, 2004's
Death Is Certain
, and 2005's
Independent's Day
).
Layers
debuted at No. 1 on Billboard's Top R&B/Hip-Hop Albums chart in 2016, and he admitted he made the album his fans wanted the first time around. The first two albums by his group Slaughterhouse are the kind of hip-hop projects that boom-bap wet dreams are made of and his collab with Eminem (2011's
Hell: The Sequel
) felt a little pop, but was still fire.
Enter
PRhyme 2
, the sequel to 2014's highly successful
PRhyme
in which Royce and legendary producer DJ Premier are back to a Green Lantern and Green Arrow tag team-style collaboration — with a strong assist from beatmaker AntMan Wonder.
The album starts with the gnarly tones of Premier's voice breaking down what "PRhyme" stands for ("P" for Premier, "R" for Royce, and you know the rest). Pounding piano keys open the album on "Black History," providing the perfect jumping off point for Royce to break down the duo's musical and real life history.
After that, you're better off pulling up the lyrics on Genius and opening a dictionary because Royce goes in: "I swear I'm the truth homes/ I'm that blue chrome coupe with the roof gone/ Thats two-tone, I'm that dudes own/ talking on two phones/ While my new hoes eat out my palm like, like one of my loot homes," he raps over a '70s cool beat on "1 of the Hardest."
Premier channels his inner Rick Rubin by cleverly using old school drums on "Era." "Sunflower Seeds" — the most creative use of metaphor on the album — and "Flirt" are tales of unfortunate encounters with women.
One of the most compelling undertones on the project is how Royce intertwines his critique of the current state of hip-hop culture. On "Streets and Night" he raps, "Everybody comin' with they chick record, big record/ This gon' play in the clubs, radio hit record/ Either that or they come with a dis record/ I come from where you don't disrespect none of your successors."
On the melodic and well-crafted "Everyday Struggle" he raps, "This hip-hop, all of the purists be too opinionated/ You like it, you dick-ridin', not a fan of it, then you hatin'/ You gettin' interviewed by Vlad, you either tellin' a story that's incriminatin.'/ Or Lord Jamar, (what?) discriminatin'"
The album is not perfect — you can skip past "W.O.W." — but
PRhyme 2
is more heavy than the first edition. It has more layers than
Layers
, and a ton of ridiculously dope punchlines.
Honestly none of this makes sense. Royce is 40. He's suppose to be sitting his ass down in some reality show retirement home for has-been dope rappers. But like Jay-Z and Black Thought have been proving, there is no age cap on making dope music.