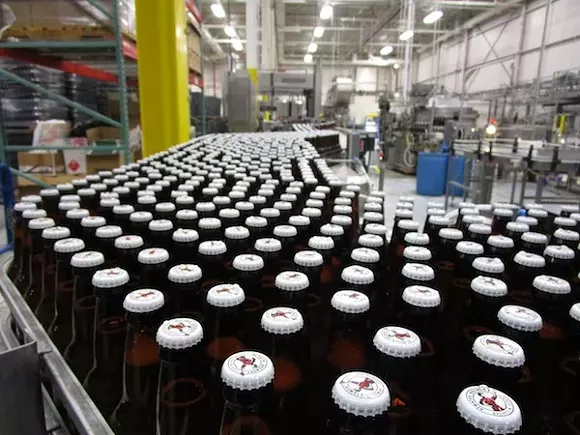 Brew Detroit has recently received label approval for Stroh's Bohemian-Style Pilsner. The brewery, which brews beers for Michigan brands such as Atwater Brewery, Badass American Lager, Motor City Brewing Works, and Big Red Beverages, will likely brew the beer for Stroh Brewing Co., the previously Detroit-based brewery which is now owned by Milwaukee-based Pabst Brewing Co.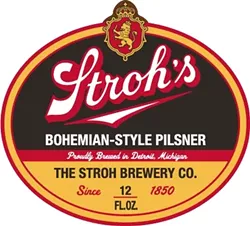 Brew Detroit's facility,
which opened a little more than a year ago
, is the first fully automated brewery in Detroit since the closing of the Stroh facility 31 years ago in 1985. The 68,000-square-foot facility can produce a million barrels of beer annually.
It's kind of a big deal to have the Stroh name back in Detroit. We got in touch with Frances Stroh, daughter of the original beer family and current author (we recently ran
an excerpt from her book
) residing in San Francisco, who is optimistic about the return to her home city:
"I'm very excited about Stroh's Beer being re-launched in Detroit with its classical Bohemian Pilsner recipe and packaging. I'm proud of the legacy and the role my family had in building a Detroit institution which will be continuing in this new way. As Detroit surges back, so does Stroh's Beer. The timing could not be better"