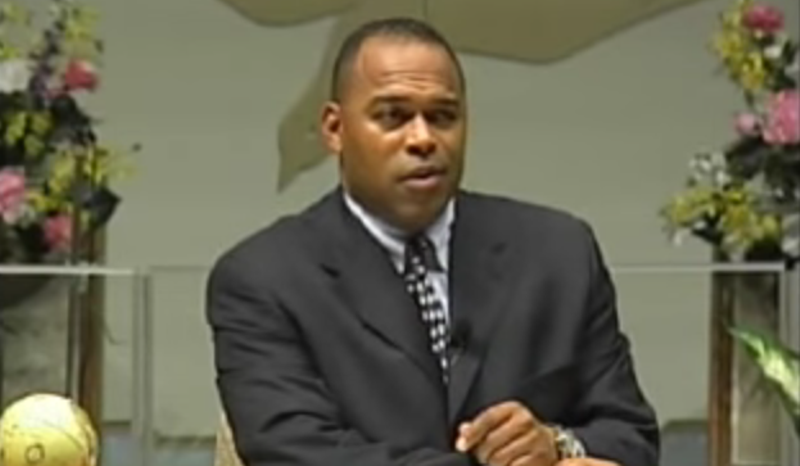 This shouldn't be that hard: You don't need to be a firebrand to presume that an organization called the
Michigan Civil Rights Commission
probably needs to be staffed with people who understand and support the latest currents of thought when it comes to civil rights.
Which is to say, you probably shouldn't appoint a holy-rolling anti-LGBT pastor to said commission. Just a basic consideration.
But when we're talking about Gov. Rick Snyder, perhaps basic considerations can't be expected.
News that Gov. Snyder has appointed Bishop Ira Combs Jr. of the Greater Bible Way Temple in Jackson has been roundly condemned by civil rights groups. Combs has been reliably active, and some rank him among the top five anti-LGBT activists in Michigan. In 2000, when students at Jackson High School formed a group called the Gay-Straight Alliance,
Combs joined Gary Glenn of the American Family Association of Michigan in support of an opposition group at the school
and said he didn't want homosexuality forced on his children. He supported Attorney General Bill Schuette's fight against allowing gay marriage in Michigan, and was one of the loudest opponents fighting against a nondiscrimination ordinance that finally passed last year in Jackson.
As
Equality Michigan's Stephanie White
puts it, "Equality Michigan condemns the appointment of Ira Combs to the Michigan Civil Rights Commission in the strongest possible terms. His 20-year track record of demonizing and vilifying LGBT Michiganders is embarrassing. It should go without saying that someone so committed to depriving a group of Michiganders of their basic civil rights has no business on the Civil Rights Commission."
But there are more practical reasons to oppose the appointment, since it comes at a time when LGBT rights are at the forefront of the commission's agenda. See, thanks to changing consensus nationwide, anti-gay, anti-lesbian, and anti-trans cases as being regarded as sex discrimination, which means civil rights commissions should hear these complaints. You can bet that the appointment of Combs is intended to monkeywrench that by now unstoppable process.
"In his work to undermine and attack the basic civil rights of LGBT people," White says, "Mr. Combs frequently relies upon discredited pseudoscience and blatant misrepresentations about LGBT people, their families, and their lives. ... If Governor Snyder was looking for a person more hostile towards LGBT Michiganders, he would be hard pressed to find anyone who exceeds Mr. Combs record."
ALCU of Michigan, executive director, Kary Moss declared, "At a time when our nation is so divided, the governor's appointment to the commission of someone who has blatantly opposed the rights of the LGBTQ community is a huge disappointment. We expect more from our elected officials who are charged with protecting and representing all people in this state."