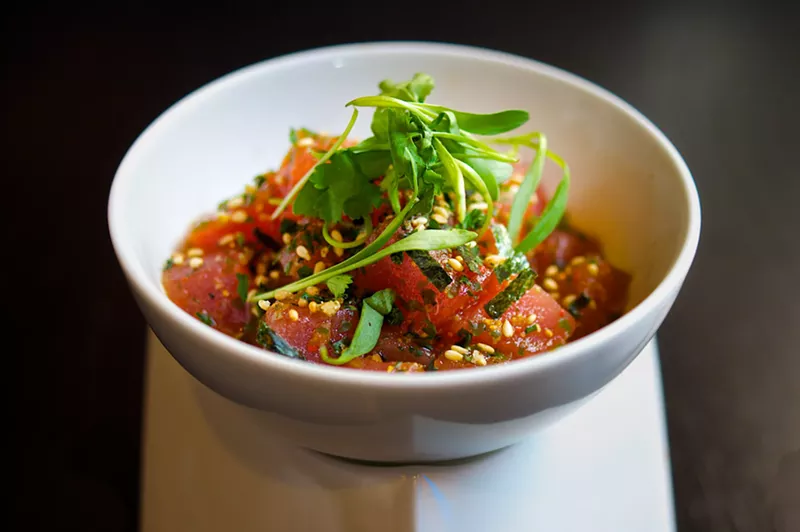 Chef Lloyd Roberts and part of the team that opened the Birmingham sushi spot Adachi are ready to unveil a new project — Zao Jun, a pan-Asian restaurant with Thai, Chinese, Korean and Indonesian influences.
That's exciting because Adachi is one of the area's
best restaurants
, and Roberts is a decorated chef who has run some of the world's top kitchens, including those at Wakame Dubai, the Gramercy Park Hotel, and Nobu in Moscow and Budapest.
Expect a menu with Mandarin Bang Chicken, Japanese maki rolls, and "Thai street food" like Thai mango salad and tom gai soup.
A press release from the restaurant described it as "family-friendly" with a patio and bar. Zao Jun opens May 6 at 6608 Telegraph Rd. in Bloomfield Township.
So many restaurants, so little time. Find out the latest Detroit dining news with our weekly food newsletter delivered every Friday morning.