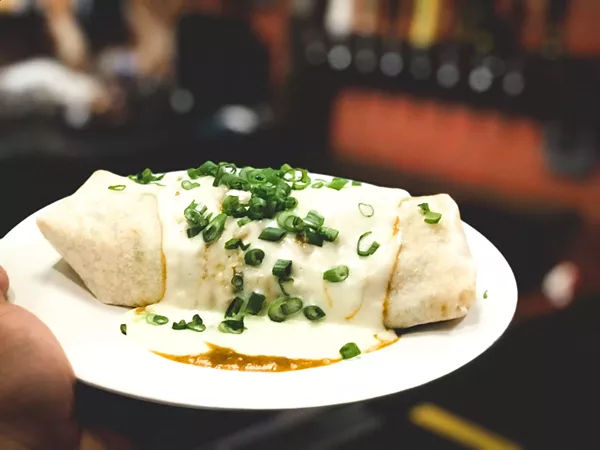 A new Mexican restaurant that's a collaboration between the Toma team and Green Dot owners InLaws Hospitality will open in March in the former Fist of Curry and Huron Room space.
Co-owner Jose Maldonado tells
Metro Times
that Peso will be a more modern restaurant and quicker experience than most of his neighbors in Southwest Detroit.
The format will also be slightly different with a menu offering around 25 items that centers around a selection of about 10 Mexican-inspired dishes. Those can be served in a California-style burrito,
torta
, or on a plate. Maldonado stressed that it will not be like a Chipotle where one chooses individual ingredients that are wrapped up in a burrito. The menu will also include four styles of traditional Mexican soups.
The full bar will offer a line of Mexican beers on tap, some of which aren't regularly found in Detroit. Peso plans to mix around 10 different types of
margaritas,
and will specialize in
micheladas
and
cantaritos
, which are tequila-based drinks served in clay cups.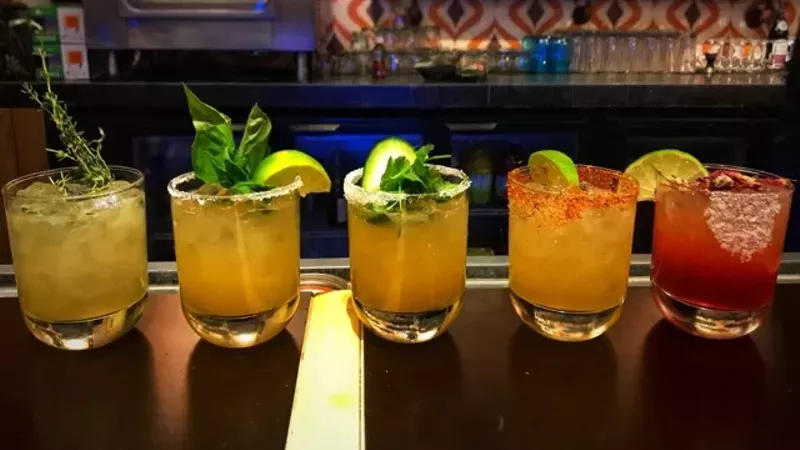 When it opens, Peso will hold around 60 seats and a mural by Southwest Detroit artist Freddy Diaz. Maldonado says Peso won't just cater to those looking for
an experience
at one of Southwest Detroit's family-style Mexican restaurants, but also to those who are on their way to a sporting event or night on the town. He says the restaurant will inject a little more life into a sleepy part of Southwest Detroit, which sits to the east of Interstate 75 near the
train
station.
"We just want to get this side poppin' again," Maldonado said, adding that Peso is a permanent restaurant. InLaws Hospitality's Jacques Driscoll previously said he may rotate concepts in the former Fist of Curry building, but Maldonado says Peso is here to stay.
"A lot of people, when spoke about the project, didn't think it was serious because of Toma, but we're taking it very seriously — it's our first and only business right now," he says.
So many restaurants, so little time. Find out the latest Detroit dining news with our weekly food newsletter delivered every Friday morning.