Meeting/Discussion Search
3 total results
Mondays-Sundays, 8-1 a.m. Continues through June 7

313-686-4146
queendynaprojectsllc@yahoo.com
Artists Talk, Meeting/Discussion
Join Queen Dyna and Co-Host Kiley Brown aka Analog Soul, Power Talk w/Queen Dyna 1 Hour of Power, Thursday June 7th, from 1pm to 2pm. Watch stream live at www.whpr88.1.com.
http://www.queendynaprojects.net
WHPR 88.1 FM
(map)
160 Victor
Greater Detroit Area

(313) 868-6612; (868) 872-5 (FAX)
info@tv33whpr.com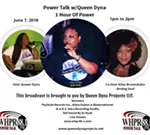 Wed., May 30, 8 a.m.-2 p.m.

248.475.6413
csharum@essmichigan.org
Meeting/Discussion
Easterseals Michigan, Beaumont Health and the American Foundation for Suicide Prevention are hosting a free mental health fair. The event will feature many local resources focused on the importance of mental health. There will be a special panel discussion on the opioid epidemic from noon - 1 p.m. FREE
http://www.EastersealsMichigan.com

Beaumont Hospital
(map)
3601 W. 13 Mile Road
Greater Royal Oak Area

(248) 551-9790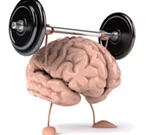 Sun., June 17, 5-6 p.m.

734-997-7229
ofglobal@aol.com
Lecture/Seminar/Demo, Meeting/Discussion
Reviewing your bucket list?  Trek to great heights in the Himalayas among yaks and yetis and explore the jungle flatlands among elephants, rhinos and tigers.  Learn about the possibilities in Nepal.  Of Global Interest Adventure Travel tour guide, Heather O'Neal, shares slides from her recent trip to Everest Base Camp.  Tours planned for Fall 2018 and Spring 2019.  The Himalayan Bazaar, 218 S. Main Street, Ann Arbor, MI, 734-997-7229.  Free! Free
https://www.thehimalayanbazaar.com/experience-more-1
The Himalayan Bazaar
(map)
218 S. Main Street
Downtown Ann Arbor

734-997-7229
Showing 1-3 of 3 total results in this search.