Meeting/Discussion Search
3 total results
Thu., Jan. 25, 7-9 p.m.

313.831.1250
Meeting/Discussion
Rachel Rafe Neis and Catherine Michael Chin ask, "What is a Human?" The Regulars' Table January 25 | 6:30pm Doors | 7-9pm Conversation Rachel Neis is an associate professor appointed in History and Judaic Studies at the University of Michigan, and holds the Jean and Samuel Frankel Chair in Rabbinics. Questions related to the body and the senses, materiality and ritual space, the formations of religious identity and practice, and the boundaries between humans and other entities (animals, objects, images) drive her work. Dr. Neis had written about visuality, prayer, pilgrimage, icon–­veneration and 'mystical texts,' and toilet habits. Her first Free
http://scarabclub.org/january-25-the-regulars-table-what-is-human/
Scarab Club
(map)
217 Farnsworth
Midtown

(313) 831-1250; (313) 831-6815 (FAX)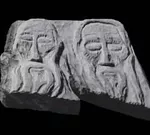 Mon., Jan. 29, 5-8 p.m.
Meeting/Discussion
@ WeWork Merchant's Row, 1449 Woodward Ave.
Samsung x WeWork aims to explore the relationship between self-promotion and perception - and their net effect on business growth, ideation, and making. What is the value of thought, theory, prototyping and building? Which is most important and why? Join us for a panel discussion with: Eleanor Morgan (Casper) Federico Negro (WeWork) Arif Haq (Contagious) Free
https://samsungweworkdet.splashthat.com/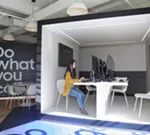 Fri., March 9, 6:30-10 p.m.

313-582-2266
Live/Concert, Meeting/Discussion, Performance art
Pimienta is a Toronto-based interdisciplinary musician and artist-curator of Colombian and indigenous Wayuu descent. She has performed, exhibited and curated around the world since Since 2002, she has explored the politics of gender, race, motherhood, identity and the construct of the Canadian landscape in the Latin American diaspora and vernacular. Her 2017 Polaris Prize-nominated album, La Papessa, describes narrative of how she has found her independence as a woman and as an artist who refuses to fit pre-conceived notions of what a pop Latina artist ought to be. Presented in partnership with American Indian Health & Family Services. $10 AANM Members & $15 General Public
http://arabamericanmuseum.org/GF-Winter-Spring-18

Arab American National Museum
(map)
13624 Michigan Ave.
East Downtown Dearborn

(313) 582-2266; (313) 582-1086 (FAX)
Showing 1-3 of 3 total results in this search.