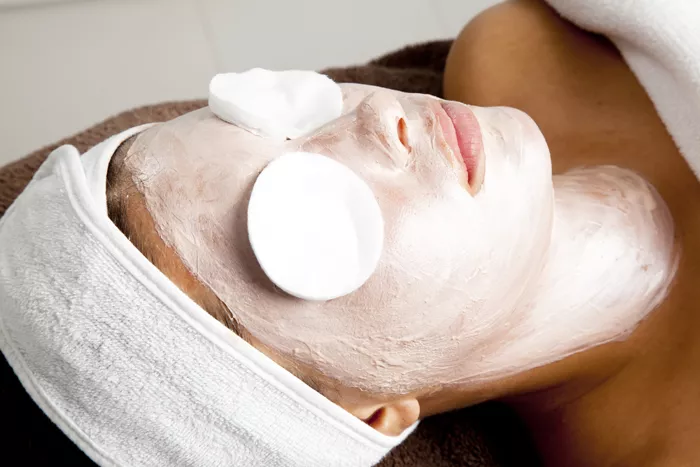 Angelic Soaps ($4.75)
Michigan Artisans
1400 E. Fisher Fwy., Detroit
810-449-6665; angelicsoapsandgifts.com
Available in 37 aromatic — sometimes delectable — varieties from herbal bath and body company Angelic Soaps and Gifts, these soap bars offer a great way to unwind after a long work day. They're sold in intriguing scents such as Green Tea, Oatmeal Honey, Tuscan Herb, Shea Butter, Coconut Lime Verbena, and more. Artisan soap fanatics can also sign up for the Soap of the Month club.
Fourteen East
15 E. Kirby St., Detroit
313-871-0500; 14eastcafe.com
The French macaron is the pretty pastry people have been raving about for the past few years, from passionate Instagram lovin' to numerous blogs that meticulously describe the characteristics of the perfect macaron. Among this coveted treat, Fourteen East Café in the heart of Midtown offers multiple trendy foods and drinks that will make you melt like the chocolate truffles in their hot chocolate.
Herbal SereniTea ($5-$12)
248-842-5462; herbalserenitea.com
Herbal SereniTea offers a certified organic loose-leaf option to those with a preference for teas that are both carefully selected and fragrant. They feature flavors like Lavender Berry Mint Black Tea and Abundance Green Tea. There's also a unique "Create a Blend" option that lets you use your imagination, choosing from a list of nearly 30 dried herbs, fruits, flowers, and teas to invent your own blend.
Tantra Spa
23059 Woodward Ave., Ferndale
248-582-6872; tantra-spa.com
Known for its clean, calming and private atmosphere, Tantra Spa emphasizes the importance of sensory stimulation by use of herbal teas, natural aromas, and color tapestries to set a stylishly bohemian mood. Fit for any budget, body treatments include aromatherapy, waxing, skin conditioning, and even basalt stone pedicures. It seems like torture to not test out the waters of aromatic tranquility.
Beard Balm ($16)
Emerald, 15 E. Kirby St., Detroit
313-451-3653
This one's just for the beard enthusiasts, regardless of gender. Chin moss is a status symbol, and meticulous facial hair grooming has become a way of saying "I'm better than you." Beard Balm is handcrafted in Detroit with all-natural ingredients like beeswax, coconut oil, and "a dash of ponydust" (not actually from ponies). Simply put, it's a leave-in conditioner for hungry beards at every growth stage, reducing split ends so your face forest can grow strong.
TokyoMilk Lip Elixir ($7)
The Peacock Room, 15 E. Kirby St., Detroit
313-559-5500; tokyomilk.com
Cracked lips are the inevitable consequence of lips battered by subzero winds, but thanks to the Peacock Room's own supply of TokyoMilk lip balms, Detroiters can keep smooth, wonderfully fragrant lips while braving negative temperatures. Made with bee balm, jasmine, and vitamin E, these lip balms come in enticing flavors such as Cherry Bourbon, Clove Cigarette, Absinthe and Smoke Salt. Like wine or perfume, each different fragrance is accompanied by a descriptive list of flavor tones that seduce the senses.
Over Rocks Whiskey Stones($18)
Detroit Mercantile Co.
3434 Russell St., Detroit
313-831-9000; detroitmercantile.com
Whiskey stones have ignited a serious debate among whiskey drinkers everywhere. Are they better or worse than ice cubes? Whether you take it "neat," with a splash of water, or between bites of chocolate, it's worth it for every whiskey drinker to see if they like stones. Over Rocks Whiskey Stones are crafted from local Michigan soapstone, and even if you hate them, these one-of-a-kind cubes convert into a great conversation piece. Why not settle the debate once and for all with this beautiful, local set?
Brunch at the Whitney
($39 per person)
Sundays 10 a.m.-2:30 p.m.
313-832-5700; thewhitney.com
Residing in one of Detroit's historical mansions, The Whitney is a prime destination for a fine quality meal set in a beautiful, historic atmosphere. Built in 1894, the home is now one of Detroit's main attractions for fine dining, and sometimes you just need to read the morning paper over an exquisite buffet meal. Vegetarian friendly, the menu boasts endless mimosas, a seafood bar, carving station, chicken and waffle bar, pastry station, and hot and cold bars stocked with traditional breakfast foods.