Well, maybe.
After placing third in a influential script contest, Jackson-based producer Jay Nelson is trying to turn a pilot based on former Detroit Mayor Coleman Young into a full-fledged show.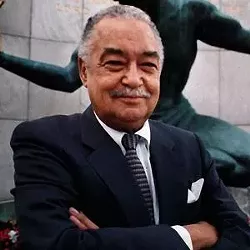 Tentatively named "Mayor," Nelson wrote the pilot during a creative streak while his leg was broken.
The script is still being shopped around, and has received a wide range of reactions according to Nelson.
As the
Detroit News reported Tuesday
, the main character is named Jim Russell, a divorcee with two children. Russell is supposed to embody all of the outward charisma of Young – swearing included – while taking creative license on mayoral problems and decisions.
With a history of Detroit shows like Detroit 1-8-7 getting cancelled, the chances this show will be picked up seem slim, but in light of a Kym Worthy-based legal drama being pursued by TNT with Viola Davis involved, anything is possible.