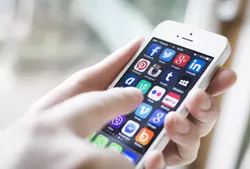 Need a beer but don't want to miss any of the on-court — or on-stage — action? Can't face yet another endless line for the ladies' room?
Now there's an app for that.
The Palace of Auburn Hills is rolling out technology developed by Detroit-based startup WaitTime that will point users to the shortest lines for concessions and bathrooms in the 25,000-seat arena.
Color-coded wait time predictions will be integrated into the official Detroit Pistons app. Look for the green lines to spend less time waiting and more time enjoying the event.
Don't have a smartphone or not inclined to download an app for one-time use? The same information will be available on monitors outside of each seating section.
It all sounds pretty nifty. But we just have to ask ... Are people really clamoring to know if a five minute walk around the Palace concourse can save them three minutes of waiting in line for their next brew?