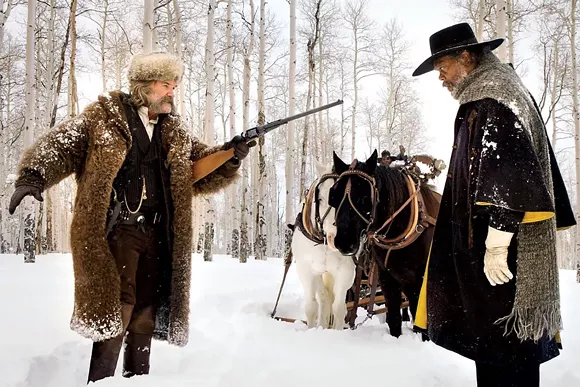 Quentin Tarantino's latest flick,
The Hateful Eight
, is now playing at Cinema Detroit.
It's also playing at every AMC, MJR, Emagine, and Cinemark theater in the country, so you might be wondering why it's a big deal.
Well, Cinema Detroit is the only movie theater in the city that's currently playing a first run film. So, that's kind of a big deal.
The Midtown movie house recently raised enough money to buy a DCI projector, which means they can play movies that only come in packaged and encrypted files from big movie houses. Sure, the screen isn't as massive as the one at your local suburban cineplex, but catching a first run flick at this independently owned theater is cooler because you're both supporting a small business and by virtue of the theater's smaller size, there will be less obnoxious people talking during the movie.
Cinema Detroit moved back in October, so if you haven't been there in a while please be advised that it's now located at 4126 Third Street between Willis and Alexandrine in Midtown.
This week
The Hateful Eight
plays at 6 p.m. and 9 p.m. through Thursday.