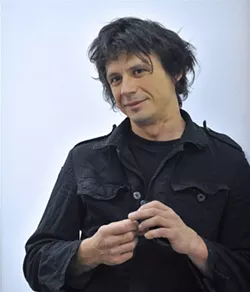 Happy 18th Birthday, Dirty Show! You're finally legal and you know what that means? Cigs! Porn! Lottery tickets! Tattoos! Adult jail! And for the Dirty Show, renowned Czech artist David Černy will be making his first visit to Detroit as a special guest artist to celebrate the beloved alt-art event.
Just a simple Google search of Černy's name will show you that this guy is a pretty big deal. He is known as the Czech Republic's most famous artist — a huge title, but completely true.
See also:
Our preview of 2016's Dirty Show.
Černey's work was thrust into the spotlight when he infamously painted the then Soviet Tank Memorial statue
pink
in 1991. He was thrown into jail after, but it sure as hell made people remember his name.
Since then, Černy's art has stayed political, provocative, and always endearing. He
sculpts strange pieces
like two men pissing towards each other, a car with legs, and an old man hanging over a building to name just a few.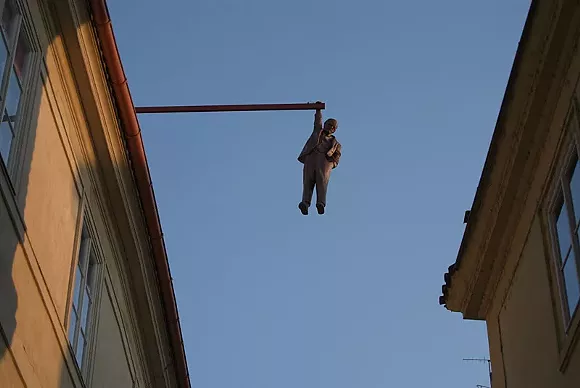 The Dirty Show will take place the Russell Industrial Center (1600 Clay St, Detroit) and will run from February 10-18. Tickets are $30 in advance and can be found
here
. In the mean time, check out some
dirty photos
from last year's expo.