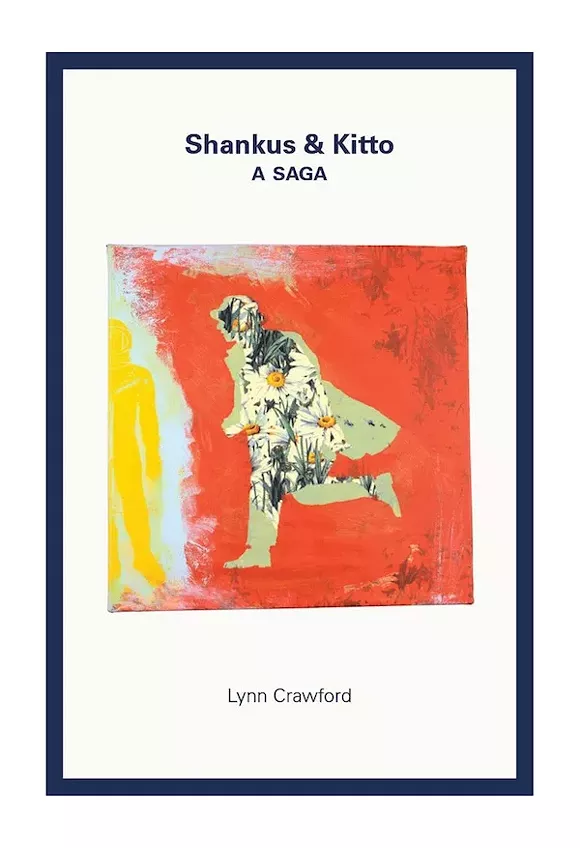 Local writer Lynn Crawford has a new book out. Actually, that's no big deal, right? Crawford has published several books, with New York-based publishers. She's won a Kresge grant, and this year is a 2016 Rauchenberg Writing Fellow, so it would be news if she
didn't
have a new book out this year. But it's different from previous books in its local vision.
First of all, the book's story: It's called
Shankus & Kitto: A Saga
. It's the first in a four-book series on the story of two families with an intertwined history. So far, the book has earned praise from novelist Harry Mathews, poet and essayist Andrei Codrescu, and former
MT
arts editor Rebecca Mazzei.
Then there's the story of the production of the book, which is almost as interesting. It's not just written by a female Michigan writer, it's designed by Detroit-based Andrea Farhat, and it's published by Maia Asshaq's Corktown-located Ditto Ditto.
As if all these Detroit-based women weren't enough, she'll be reading the book in Susan Murphy's Detroit-based bookstore, Pages Bookshop, next week. Murphy has run the shop on Grand River Avenue in Detroit since she opened it last year.
Crawford will read from
Shankus & Kitto: A Saga
, from 6 to 7:30 p.m. Nov. 2, at Pages Bookshop, 19560 Grand River Ave., Detroit; copies are $16; for more info, see pagesbkshop.com.