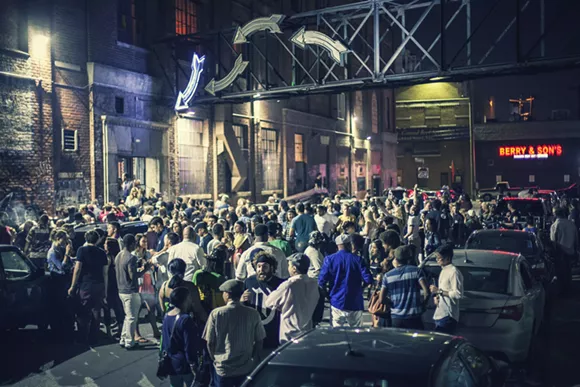 Wow —
it seems like only yesterday
that Red Bull unexpectedly announced that it would be opening an art gallery and "art incubation project" in Eastern Market, and 3 years later and the gallery is now a regular fixture in the art scene. On Friday, the gallery will celebrate its third anniversary with its 10th gallery opening.
The "Cycle 10" artists include Brent Forrest, Niki Urban, Parisa Ghaderi, K. Guillory, SHEEFY, James 'Jimbo' Braddock, and Elmer. The show opens to the public from 7 p.m. to 11 p.m. on Friday, April 24, and the Red Bull House of Art is located at 1551 Winder St., Detroit — see
redbullhouseofart.com
for more information. The gallery is open Saturdays from 10 a.m. to 3 p.m.
Check out 21 photos of the Red Bull House of Art Cycle 10 artists preparing for their show
here
.