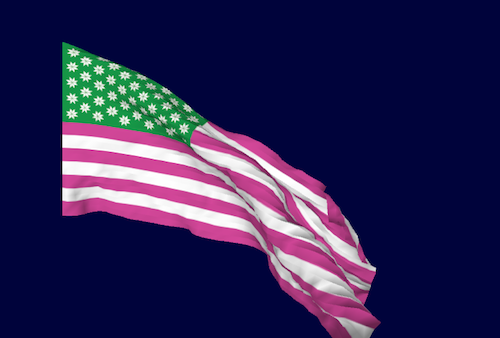 Usually, the arts shows at Public Pool involve a bit of gimmickry and some small amount of controversy.
The space shuttle exploding over Hamtramck
.
A robotic demolition derby in a nearby parking lot
.
The Tzarinas of the Plain
blurring the line between art and party-crashing. The spunky little space seems to have a lock on shows that verge on spectacle.
The show opening there this Saturday promises something a bit more understated, but nonetheless interesting: Artist Osman Khan explores what it means to be Muslim in the United States in a new show called
On Which Side, the Barbarians?

Born in Pakistan, raised in New York City, Khan has exhibited all over teh world, from Shanghai to Rotterdam, and his work has been weighed by international critics. But what makes him a great fit for Hamtramck, with its significant Muslim and South Asian populations, is that Khan explores Muslim and, more specifically, Pakistani identity, and the "externalized conflict vs. internalized uncertainty" that goes along with that.

If that sounds like a bit of "artists' statementese" to you, don't be intimidated. The story is really in the sparse visuals, which sometimes do a bit of "culture jamming," as in the piece "FLAG," which takes Old Glory and substitutes the field of blue for Pakistan green, and five-sided stars for eight-sided. It's the kind of piece that forces you to look at the ultimate American symbol in a new light, the sort of trick artists are supposed to do.
One hopes this is the sort of show that attracts a more diverse crowd to the gallery, or at least fosters more discussion about what it means to be "American" in the 21st century.
On Which Side, The Barbarians?
has an opening reception starting at 7 p.m. on Saturday, Sept. 10, at Public Pool, 3309 Caniff, Hamtramck; 313-405-POOL; apublicpool.com. The exhibit will remain up through Oct. 22.