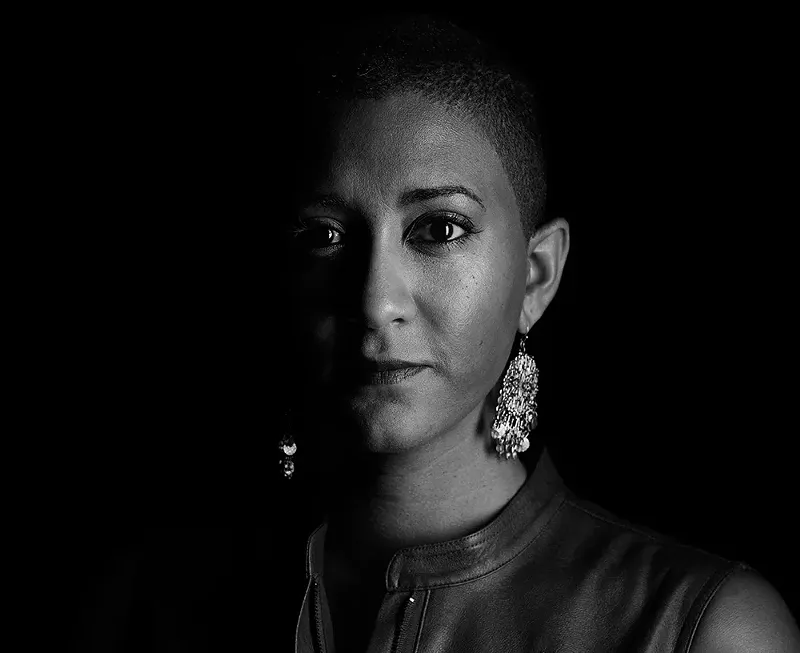 Last week, the Museum of Contemporary Art Detroit announced that board member Laura Hughes will serve as its interim executive director while it continues its search for a new leader
following toxic workplace allegations
that rocked the gallery this summer.
Hughes, who has served on MOCAD's board for two years, was also previously executive director of Detroit's Ruth Ellis Center, a home for runaway LGBTQ+ youth. She has also served as a program officer with the Skillman Foundation and is founder of Gusto Partners, LLC, ​a firm that specializes in creating diverse and inclusive environments.
Hughes says her "passion lies at the intersection of social justice, art, and culture," and tells
Metro Times
it was MOCAD's work with the Ruth Ellis Center while she was executive director there that opened her eyes to the beauty and potential of the museum, which she says "moved her deeply."
"The team from MOCAD came to the residential facility and worked with young people who were living there to capture their words and their experiences, screen-printing them on pillowcases," she says. "If you think about the power of young people who had been kicked out of their homes because they identify as gay and didn't have a place to live at night, then printing their life experiences on pillowcases — you know, it was just particularly powerful."
Hughes says another exhibition at MOCAD involving the work of juveniles who had been sentenced to life in prison also moved her. "I just remember being really, really struck by young people sharing their stories," she says. "It wasn't until I saw the exhibition at MOCAD that I realized there's more work that we have to do here."
Hughes says that she doesn't want to be the permanent executive director of the museum, and is committed to creating a "roadmap" for whoever her successor is. She says her plan for the first 30 days is to schedule meetings to listen to the perspectives of others and find ways the museum can be responsive to the needs of its employees and the wider community.
"It was about someone who would want to come in to continue to listen to the team very deeply, um, to continue to provide support surrounding the existing programming, to look at ways to continue to weather through COVID-19 and what that means," she says. "And then someone who also had an interest in the intersections of social justice and art, and really loved Detroit and prioritized Detroiters."
Hughes, who was announced as interim director on Thursday, says she's already hit the ground running. "I've actually gotten text messages and calls and Facebook messages from folks who have been involved with MOCAD over the years who are excited and want to help more and also get re-involved, which is pretty cool," she says.
MOCAD Resistance, a group of dozens of former and current employees who demanded the ouster of MOCAD's previous executive director over the summer, have urged the museum's board to prioritize BIPOC candidates, or Black, Indigenous, and people of color, to fill the role.
Since then, MOCAD has addressed diversity concerns, rehiring curators Jova Lynne and Maceo Keeling, two of three Black curators who left the museum in recent years, and also appointed board member Dr. Charles Boyd to its executive committee.
The museum is currently showing exhibitions by Detroit artists Conrad Egyir and Peter Williams, as well as New Red Order, a "secret society" facilitated by Indigenous artists.
In the meantime, Hughes says to expect more online programming at the museum, like a recent artists talk with New Red Order that Hughes says she "enjoyed from her living room."
"I think that what folks can continue to look forward to is beautiful contemporary art exhibitions, and a real push to make sure that they're accessible to folks," Hughes says. "I look forward to learning a great deal, and sharing more as I get into it. But I just encourage everyone to stay safe and come to the museum. There are beautiful things on the walls right now, there's excellent programming that's happening, and it's just a really phenomenal team. MOCAD is a jewel of Detroit. There's nothing quite like it."
We have a new events newsletter! Find out the best things to do in the area every Thursday in your inbox.