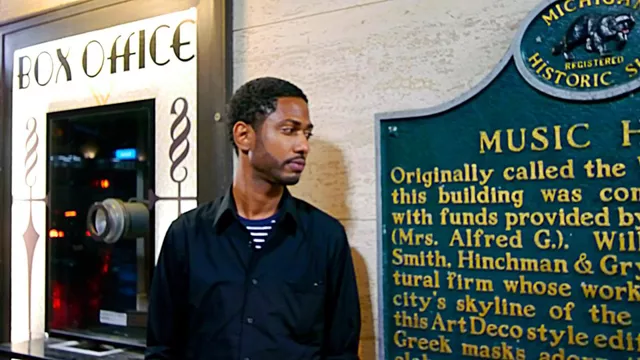 Joel Fluent Greene is a Detroit-based poet, emcee, promoter and founder of ILLPLAYBILL. He was host of poetry night at the legendary Cafe Mahogany for three years during the Detroit joint's late '90s heyday. Currently he is host of the monthly poetry series A Man Can Change #7: The Common Thread. The idea of production, he recently explained, is "seven male artists hit the stage and share their words with a different topic tackled each month. This ranges from love to politics to changing ourselves and our communities." He recently ran down for us the five Detroit-based poets that he thinks everyone should be wise to these days. Actually, he told us, "There are so many people I wish I could name, but here a few of my personal faves in no particular order." 
1
Airea "Dee" Mathews: Sooooo friggin dope. I did a workshop at the all-girls school, Detroit International Academy, a few years back, and she blew the kids away. After 15 years in the poetry scene, I don't think I've seen a more captivating performer. You can't turn your eyes away. Once she grabs your attention, you're locked in till she decides to let you go. Incredible.
2
 Chase "Mic Write" Morris: An amazing poet and emcee. Mic Write embodies the new school of Detroit poetry. I love the poetic sensibilities in his hip hop and the hip-hop sensibilities in his poetry. If you can catch him at an open mic or with his super-group, Cold Men Young, please do. It will make you feel great about where the future of Detroit spoken word is headed. Ill.
3
Khary Kimani Turner: Someone I consider a mentor and call a friend. During my days at Cafe Mahogany he was the one dude who could quiet the whole room. Honest and powerful words that embody the real
spirit of Detroit. He's taught me a lot over the years. The brother has an almost royal demeanor on stage. An excellent writer and my personal favorite. Period.
4
Natasha T. Miller: Crazy. Insane. Too much talent to describe and one of the coolest and most humble poets in the city. We're lucky to share a hometown with her. A true hustler and hard worker. Trust me, if you haven't heard her name or her words before, you will. An all around cool-ass sister.
5
 jessica Care moore: Don't have to say much about this one. The definition of a boss. She is also a mentor and a friend that showed me how profitable art can be. How far-reaching words can go. She taught me never to stop grinding. She is balance in human form. A mother and poet that should go down in history for both jobs. Never holds her tongue, never turns her back, never ever sleeps. She is the blueprint for working artists of all kind. Love her to death. 
A Man Can Change #7: The Common Thread next takes place at 9 p.m. on Friday, Dec. 7, at Jazz Cafe of Music Hall, Music Hall, 350 Madison Ave., Detroit; 313-887-8501; $10. For more info contact Illplaybill on Facebook of jazzcafedetroit.com. Friday's show marks the one-year anniversary of the production.