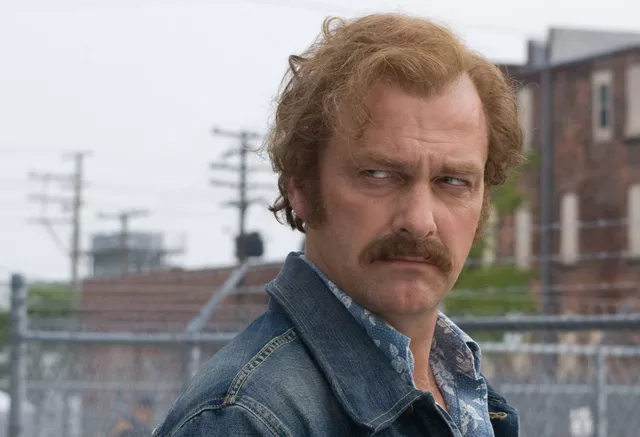 Kill the Irishman
GRADE: C+
Probably the most surprising thing about Jonathan Hensleigh's Kill the Irishman is that it features a supporting cast of scenery-chewing actors — Val Kilmer, Vincent D'Onofrio, Christopher Walken — who don't chew the scenery. Normally, this would be seen as a virtue, an indication that Hensleigh has a firm hand on his performances in service of a grander vision. Unfortunately, his vision is a second-hand rehash of Goodfellas ... and every other period mob flick since. A little Walken ham or Kilmer craziness might've made his movie stand out better.
Efficiently charting the real-life rise and fall of '70s Cleveland mobster Danny Greene (Ray Stevenson), the clichéd pieces of this Lake Erie dockworker-turned corrupt union boss-turned mob-enforcer entertainingly fall into place as cars and buildings blow up every 15 minutes or so. Whip-smart and filled with pride, Greene is depicted as a thug with a code, the kind of soulful and charming sociopath you're supposed to root for if you could just forget that he beat, robbed and murdered anyone who crossed his path. Partnered with unambitious gangster John Nardi (D'Onofrio) and earning headlines (the movie cleverly mixes in actual '70s news reports) as the man the Italian mob couldn't control or kill, Greene gains power and enemies with equal alacrity. Turf wars give way to shootings and bombings, and Hensleigh's straightforward and highly episodic film only shows flourish during its most violent scenes. In particular, the bombing that brings down Greene's house is inventively shot from the inside.
While some acting pyrotechnics would have been welcome, the cast — which also includes Paul Sorvino, Robert Davi, Vinnie Jones and Linda Cardellini — is solid and understated (if a little predictable). Stevenson (Titus Pullo in HBO's Rome), with his hulking, likable charisma, is a kind of poor man's Liam Neeson. It's only when Hensleigh's script tries to get profound, with a ridiculous scene about Celtic warriors and how "There's a bit of good in every Irishman," that his performance falters. Clearly the actor is hoping to get through the hooey as quickly as possible.
For locals, Detroit is the real star, standing in for Cleveland's crumbling and besieged landscape (remember when the Cuyahoga River caught fire?). I'm not sure the movie speaks well for the Motor City, but Kill the Irishman's decaying urban settings are very effective, driving home the sense that Greene and his adversaries were fighting over scraps. Shot in a wash of browns, oranges and golds, with vintage cars and period fashion, Hensleigh authentically captures the grit, grime and kitsch of his '60s and '70s settings.
While there's nothing particularly wrong with Kill the Irishman, it struggles to make a case for why Greene's story needed to be told. The specter of Martin Scorsese looms over every frame, making clear that, despite Hensleigh's inclusion of the Dropkick Murphys on his soundtrack (seriously, couldn't he come up with another Irish-themed rock band?), his efforts lack the energetic wit, moral conflict or sheer filmmaking chops to rise above the film's been-there, seen-that familiarity.
Showing at the Landmark Main Art Theatre, 118 N. Main St., Royal Oak; 248-263-2111.