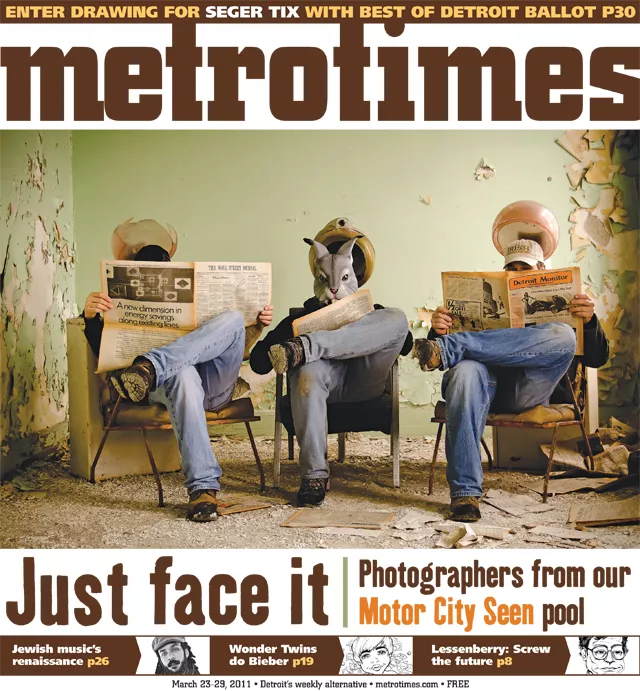 From the beautiful to the beehived to the woefully deprived, Detroit photographers are out on the street, cameras in hand, capturing what becomes a mosaic of Motor City faces that appear — along with an abundance of architectural and landscape photography — on the Metro Times Flickr stream Motor City Seen, on our website. For the second year running, we've selected some of the more fascinating photos found among the thousands shared there. These character studies look at singers, rabbits, friends and family. Here the photogs share the story behind the image. Find more photos from Motor City Seen each week inside the paper on the letters page. — Travis R. Wright
More from Ryan Southen at ryansouthen.com.
More from Dennis Maitland at flickr.com/photos/dbonez02.
More from Bobby Brown at flickr.com/photos/beerowjr.
More from Khaaliq Thomas at outtheboxphoto.com.
More from Konrad Maziarz: at flickr.com/photos/kmaz.