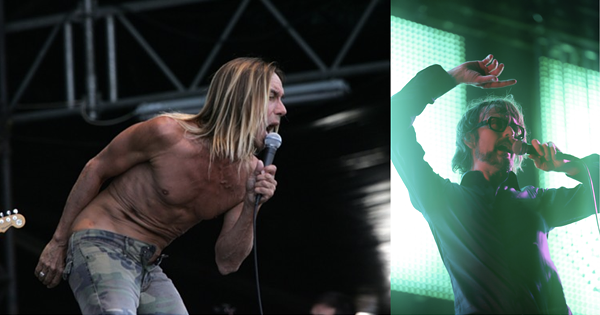 Iggy Pop is no stranger to odd collaborations (
Billabong board shorts
, anyone?) So, we are hardly phased that he has teamed up with Jarvis Cocker to cover a Nick Cave song for the fourth season of the acclaimed BBC crime drama
Peaky Blinders.
Nick Cave's sparse '90s track "Red Right Hand" has been the theme song for the Cillian Murphy lead drama since its first season in 2013. PJ Harvey and Arctic Monkeys' have offered their versions in previous seasons, but Pop and Cocker's rendition is a bit more sinister. Sluggish and merciless, this unlikely duo's gritty cover falls into line with Jace Everett's
True Blood
theme song, "Bad Things."
Peaky Blinders
returns to the U.S via Netflix with its fourth season on Dec. 21.
Listen to the collaboration below: