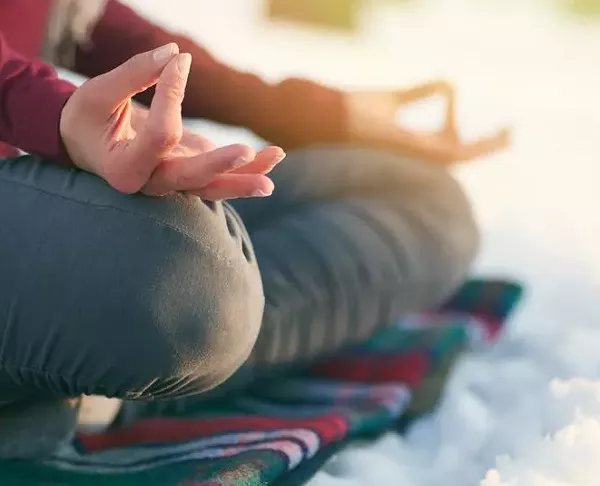 With inches of snow on the ground, it's hard to believe that winter hasn't even officially begun. Days will continue to grow darker until the winter solstice on December 21 — when the season changes from autumn to winter and we start to accrue more moments of sunlight each day.

To celebrate that transition, Kate Makaroff and her cohorts at Modern Motion are hosting a winter solstice event that focuses on caring for the mind and body during these dark days. Into the Light is promised to be a celebration of light, love, and the celestial transition, and Makaroff will lead an extended yoga practice augmented by guided meditation and a live DJ set.

"This empowering practice, accessible to people of all levels, will create incredible energy, refreshing and rebalancing the mind and body," Makaroff says.

After moving your body — or "stretching the canvas over the frame" as Makaroff says — guests can meander through an artisan market and stick around for an afterglow party that will include tasty libations and snacks.

Proceeds from the event will also go to the National Alliance on Mental Illness, a nonprofit that is close to Makaroff's heart. She says she was inspired to host this event after her boyfriend lost his own battle with mental illness.

For more info on the event, go here.
Into The Light begins at 7 p.m. on Thursday, Dec. 21 at The Jam Handy; 2900 E. Grand Blvd., Detroit; the jamhandy.com; Tickets are $30.