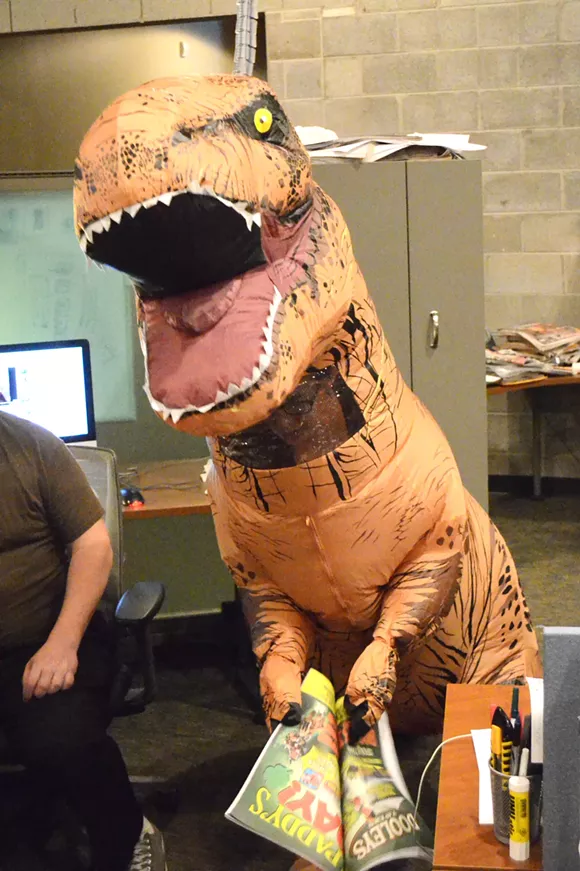 It's not often you see a Tyrannosaurus rex walking down the streets of Detroit, so when
we stumbled upon video of one
, we immediately invited it to our office.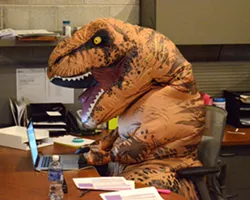 The T-rex — officially known as the Designosaur — showed up ready to dance, confuse, and amaze on Thursday. The arrival of a dinosaur startled writer Michael Jackman in the newsroom, but got no reaction at all from our seen-it-all FedEx deliveryman.
Designosaur handler Kim Gusway said the idea began "because it's awesome," but also as a means of raising funds for Wayne State's graphic design program. C'mon, if a giant T-Rex asked you for a couple bucks, would you say no?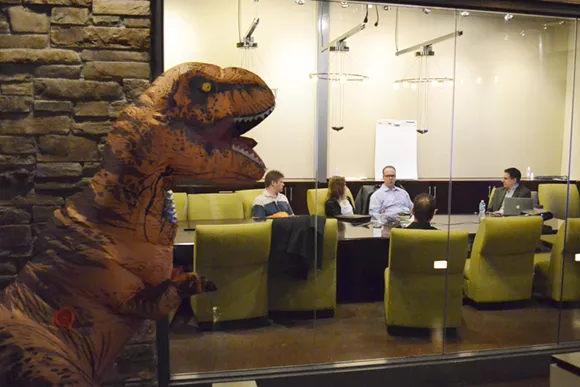 Check out the video of the visit below and be sure to follow @detroitdino on Twitter and Instagram and on Facebook as Detroit Designosaur to see where it's headed next.