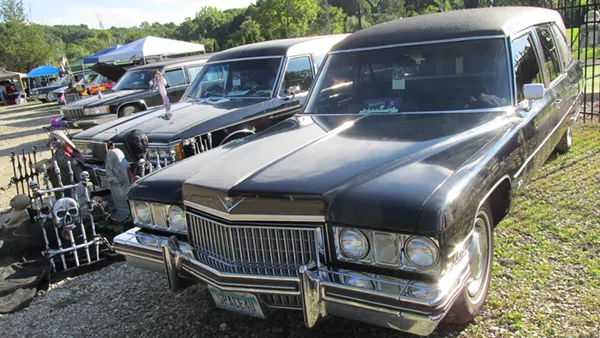 This year's 16th annual hearse show in Hell will be full of spectral excitement. Enjoy hamburgers and hot dogs cooked on casket grills and show off your death taxi, while cavorting with other lovers of all things ghoulish.
Trophies for categories including "Scariest Hearse," "Best Casket Cart," and the popular "How the Hell did it make it here?" will be awarded. Creepy Clyde, known 'round these parts as "the horror host with the most," and DJ Surfer Joe will provide entertainment. Don't forget to show up in your creepiest costumes. The macabre car show is a family-friendly event, so don't be afraid to bring the kiddos.
The whole thing happens on Saturday, Sept. 16 in Hell, MI — because where else would a hearse car show take place? It starts at 10 a.m. at 4025 Patterson Lake Rd., Hell. For more info go to hearsefest.com. Admission and registration are free.