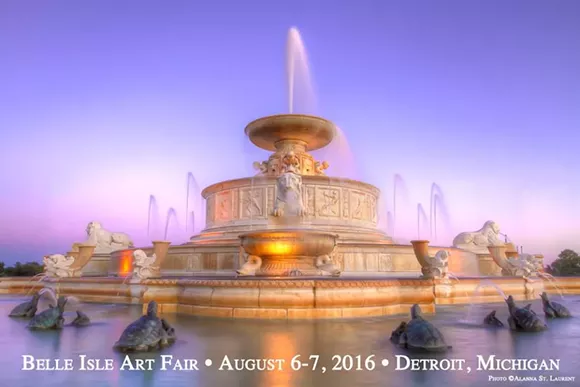 Move over Ann Arbor, there's a new art fair in town. And it has one heck of a view.




Planned for the area surrounding the Scott Fountain, the inaugural Belle Isle Art Fair will feature the work of as many as 100 juried artists. The two-day event, taking place Aug. 6 & 7, will showcase both the fine art of exhibitors and the natural beauty of Detroit's island gem.




Organizers with Integrity Shows, which also coordinates the Palmer Park Art Show and Funky Ferndale, felt the location was a natural fit for an art fair.




"This is one of the most beautiful locations you can imagine to view artwork - or the city skyline," said event coordinator Mark Loeb.




Detroit photographer Alanna St. Laurent provided the logo for the 2016 fair, a stunning image of the Scott Fountain at dusk. She is one of many Detroit artists participating in the show.


The application period for artists hoping to be part of the show runs until May 17. A full list of artists will be available this summer.