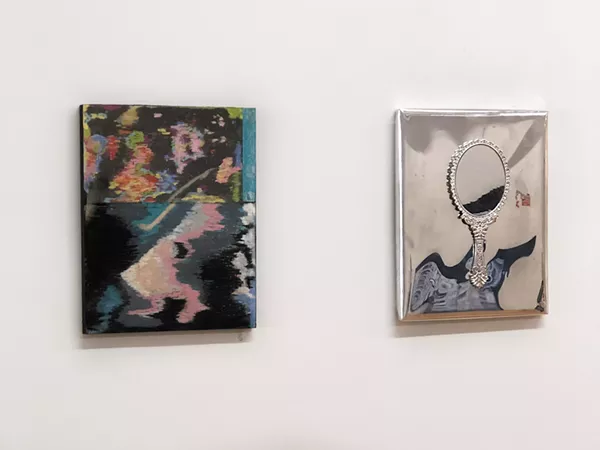 It's been a whirlwind year for Detroit-based artist and
*Paid Actor
founder Dessislava Terzieva.
Shortly after the debut of her
Fidana
exhibition last year, a multimedia exploration of the "absurd and obscure," Terzieva returned to her hometown of Sofia, Bulgaria, to fulfill an artist residency which drove her to travel to surrounding countries with her evolving art practice and identity in tow.
After returning to Detroit she was offered a spot at yet another artist-in-residence program — this time at the BedStuy Artist Residency in Brooklyn, where she continued her work and began to develop the hundreds of 35mm photographs she took while in Europe. When combined with family photos her father had recently discovered, Terzieva couldn't help but reflect on how she got to where she was, and more so, who she is still becoming.
"I so desperately wanted to be like the other kids, who went to Disneyland and drank Capri Suns. I went to Bulgaria and drank kefir, before it hit the shelves of Whole Foods," she says of her childhood. "It was like living in two worlds — at home we were Bulgarian, outside of the house we had to be American."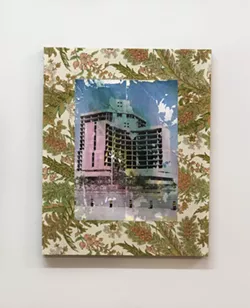 Terzieva came to America in 1997 with her parents and brother. She says that her 10-letter last name and her cultural background served as points of shame while trying to fit in among her peers. Following her return from her Brooklyn residency, Terzieva began to rediscover these feelings. She describes the longing to feel at home as being akin to muscle memory.
"It is a common phenomenon for an immigrant to feel as if they are 'in between.' Never quite here, and no longer there. I had always felt this way," she says. "Not American enough for the Americans yet not Bulgarian enough for the Bulgarians. However, I have come to a new way of understanding."
Her latest exhibit,
Proof of Identity
, explores the difference between what has shaped Terzieva and what defines her. Though the series is described as reflecting a personal narrative composed of paintings, photography, installations, and performative art, she hopes this collection invites others to explore their own identity through the effects of "nostalgia, time, and distance on memory."
"One of the most important takeaways is seeing all the different versions of 'normal,' as it completely eliminates the notion of it being a concrete thing," she says of her observations as she traveled to more than 20 countries. "There is really no such thing as 'normal,' and there are so many ways to be alive and so many different ways to be a human."
The Proof of Identity opening reception is Saturday, April 20, at Oloman Next Door from 6 p.m.-9 p.m. and will remain on display through May 11; 10225 Joseph Campau Ave., Hamtramck.
Get our top picks for the best events in Detroit every Thursday morning. Sign up for our events newsletter.