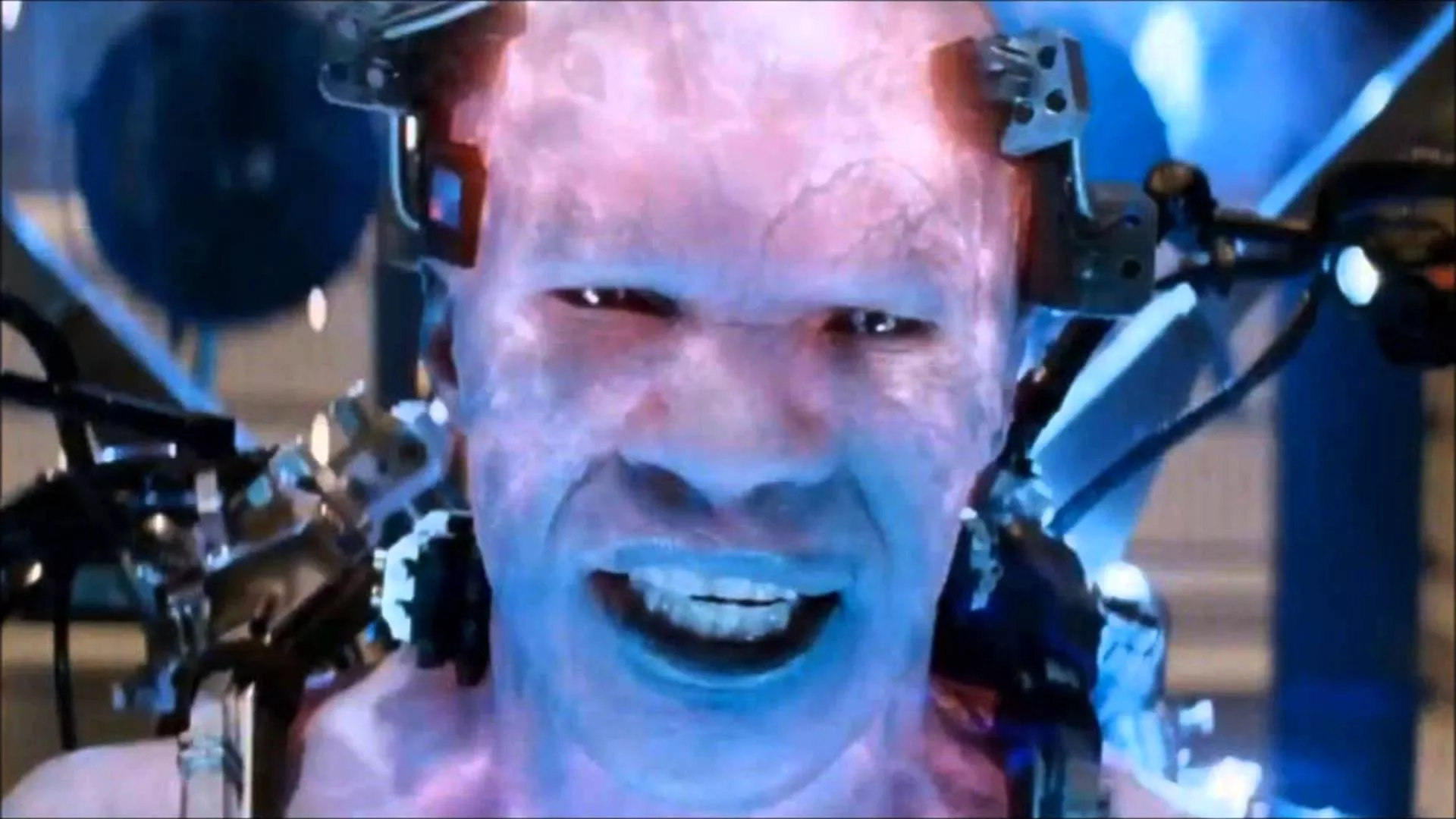 The Amazing Spider-Man 2 | B-
Your friendly neighborhood wall crawler faces a new and truly daunting threat: the battle for relevance. It's hard to remember these days, but for over three decades fans could only dream of seeing their arachnid idol swing across the silver screen, with the venerable Spidey's movie career plagued by endlessly complicated legal wrangling and a variety of false starts that tormented the diehards. Now — after a decade and a half, five mega blockbusters, and a complete series re-boot — it's all starting to feel a bit tired.
This installment, blown up to wallet busting IMAX 3-D proportions, is an attempt to revitalize the franchise for tomorrow by employing shocking plot points that the comics already used forty years ago. As in the funny books, the Amazing Spider-Man 2 is jam-packed with fight scenes, characters, and unresolved subplots, but without the benefit of staples or sea monkey ads to break up the mayhem. Our humble, blue collar nerd Peter Parker (Andrew Garfield) is still struggling with all the old superhero hang ups: girl troubles, financial woes, family conflict, survivor guilt, public relations, and this time a trio of psychotic, super powered foes all intent on turning Manhattan into a war zone and pulping our star into bug juice. There is also the mystery of what exactly Peter's geneticist father Richard (Campbell Scott) was working on before suddenly disappearing. Here we get an extended, action-filled prologue that reveals the fate of Dad and his wife Mary (Embeth Davidtz), but leaves lingering the matter of his secret, encoded files. Apparently Richard worked side by side with Norman Osborn (a blink-and-you'll-miss-him Chris Cooper) founder of Oscorp, the research and development monolith that's become something of a villain factory, churning out one menace after another to ruin Spider-Man's life.
Now, Peter's childhood playmate Harry Osborn (Dane DeHaan) has returned after being schooled abroad to inherit the company's reins from his dying father who is wasting away from a rare genetic disorder. When weirdly creepy hipster Harry finds himself afflicted with the same sickness, he begins to loose his marbles, and is convinced that a cure lies in obtaining a dose of radioactive spider blood by any means necessary.
As if that's not enough to worry about, there's also Jamie Foxx as chronically meek electrician Max Dillon, who becomes a sort of obsessive Spider-stalker after being rescued in the midst of a brawl with yet another baddie. Dillon transforms from a stumbling, vaguely Ralph Hinckley-like creeper into a full-blown CGI spectacle after an unfortunate run-in with a tank full of mutated electric eels (we kid you not) turns him into the lightning-spewing troublemaker Electro.
Thrown haphazardly into all this is an absurdly loopy Paul Giamatti, laughing all the way to the bank as a lunatic Russian mobster turned walking armored tank dubbed the Rhino.
In spite of the numbing effect of this chaotic claptrap, the movie is still blessed with an incredible super power: the chemistry between leads Andrew Garfield and Emma Stone (a real life couple). With her massive, anime eyes, wholesome prettiness and wit, she makes a worthy romantic foil as Gwen Stacy, and she adds an understandable human element to the super heroic excess. Peter's real anguish that his adventuring will eventually mean danger for his loved ones, like Gwen and Aunt May (a dependable Sally Field) lends a bit of angst to the proceedings. Thankfully Garfield's slightly rebellious web slinger enjoys his work, high fiving cops and citizens, and tossing wisecracks as easily as he throws punches. The love story is strong, even when the plot gets goofy, and when Garfield and Stone are together the screen lights up, much more so than when Foxx's neon Blue Man Group fugitive is putting on a pyrotechnics display.
Director Mark Webb (500 Days of Summer), who inherited the mantle from the more visually inventive Sam Raimi, seems to have a much better handle on the personal dynamics than on the stunt sequences, which are well-staged and exciting at first but begin to feel redundant as the film drags on. Screenwriters Alex Kurtzman and Roberto Orci are specialists in re-branding older properties (Star Trek, Transformers) but they seem burdened by corporate mandate to cram as many characters and references in as possible, in part so that Sony could retain the copyrights, and not relinquish them back to Disney. Therein lies the real, shadowy reason for this sequel's existence: brand extension. It is a more understandable motivation than any of the villains get.
The Amazing Spider-Man 2 is rated PG-13, runs 142 minutes, and is in theaters now..