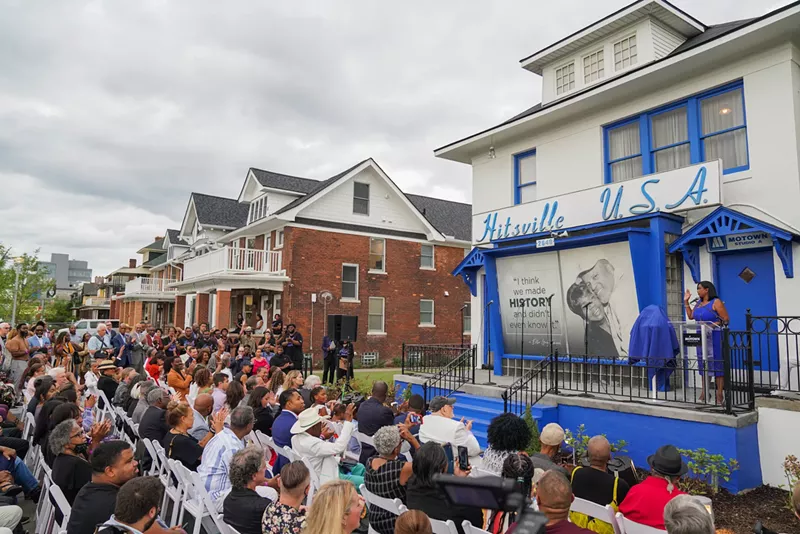 Detroit's Motown Museum has been getting an extreme makeover over the past few years.
Now it's set to reopen for full immersive tours, starting Wednesday, Feb. 22.
Guests will be treated to curated exhibits including the actual apartment Berry Gordy Jr. lived in with his family during the label's early days, original recording equipment, and the legendary Studio A where some of Motown's greatest hits were recorded from the late 1950s to early 1970s.
"Welcoming guests back into Motown Museum is like welcoming family back home," said Motown Museum Chairwoman and CEO Robin Terry in a press release. "We know this year will be unlike anything we've experienced before as we continue to make progress on the expansion. We appreciate the support of the community and Motown fans around the world as we continue to build a lasting legacy."
Visitors taking the tour will see the ongoing construction as the $65 million expansion project at the museum's campus continues.
The museum is in the third and final phase of the planned expansion, which increased to $65 million. Once complete, a new nearly 40,000-square-foot building behind Hitsville USA will house interactive exhibits, a movie theater, expanded retail space, and more.
It opened for partial tours in August of 2022 when the creative hub for emerging artists called Hitsville NEXT and the Rocket Plaza welcome area were complete. Before that, it had been closed since July 2021.
For more info, see motownmuseum.org.
Coming soon: Metro Times Daily newsletter. We'll send you a handful of interesting Detroit stories every morning. Subscribe now to not miss a thing.

Follow us: Google News | NewsBreak | Reddit | Instagram | Facebook | Twitter