The leading generation in the workforce, millennials, are looking for jobs and it is competitive as hell.
The search for the perfect job starts with the location and surprisingly enough, big cities such as Los Angeles, CA and Miami, FL are not at the top of the list.
Linkedin blogger Rebecca Bowley looked at the generations job search history and found that mid-sized cities have grown in millennial popularity nearly 25 percent faster than larger cities. The LinkedIn study only covers job interest, not population growth.
Those cities with the most popularity are as follows: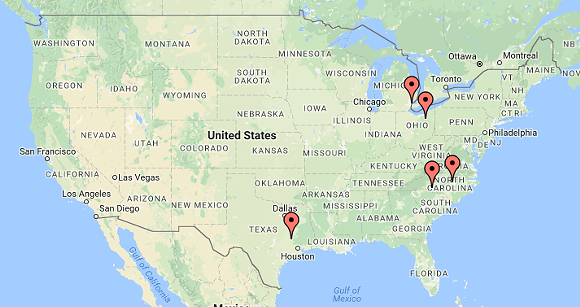 1. Austin, Texas
Austin may seem like a pretty big city to most, but, with a current population of 900k, Austin can still run with the little dogs. The most popular job fields are IT and Services, Computer Software, and the Internet. Since Austin is home to big name companies such as Apple and Dell, tech savvy millennials will be quite satisfied with what this city has to offer.
2. Raleigh/Dunham, North Carolina
Sandwiched between Durham and Raleigh you can find over 21k jobs in Computer Software, IT and Services, and Pharmaceuticals. Plus, hosting RTI International, Cisco, and Red Hat makes this mid-city a top contender in the job search.
3. Detroit, Michigan
Our very own Motor City is already attracting millennials so be prepared for some new faces! Detroit is steadily becoming a powerhouse in multiple fields like automotive, IT, and Marketing and Advertising industries. Home to companies such as Ford and GM, motor enthused millennials who work here will be very happy. Just don't expect any form of reliant public transportation. Thanks, Ford!
4. Akron/Cleveland, Ohio
These two cities claim the healthcare industry with jobs in Hospital & Healthcare, IT and Services, and Insurance. Home to 93 hospitals and progressive insurance this city has their specialty on lock-down.
5. Charlotte, North Carolina
Last, but certainly not least is Charlotte. This mid-city boasts jobs in the Financial Services, IT, and retail departments. Boasting the headquarters of Wells Fargo and Bank of America, any millennial looking into accounting or finances will find themselves a good set up in Charlotte.
This spending generation has got to get money from somewhere, and these cities are ready to welcome millennials into their industries. Whether you're on the hunt for a job in healthcare or IT, one of these cities will have the job just right for you.