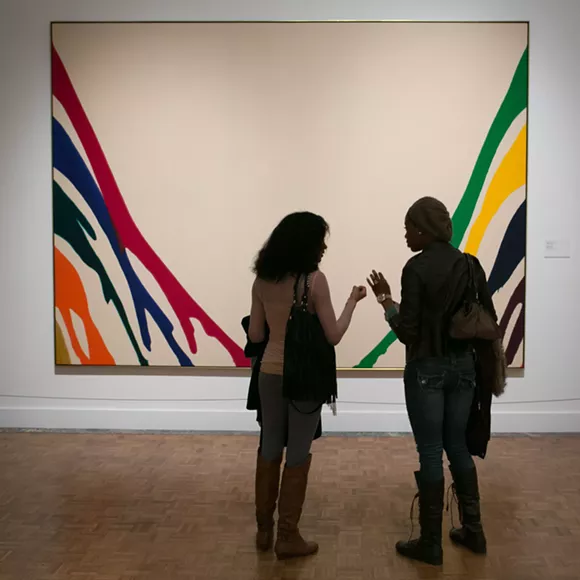 The Detroit Institute of Arts is asking locals to do what they do best — give their opinion.
The folks behind the Midtown stalwart are in the planning stages of redesigning the museum's contemporary art galleries and they're hoping the public can help shape their plans. They're asking locals to complete a survey anytime between 1 and 4 p.m. on Saturday, March 11 — four days from now — by visiting the second-floor contemporary and African American art galleries and filling out an audit.
Surveys, which can be picked up at the Prentis Court, will ask visitors questions relating to their comfort with the art work displayed in these galleries as well as what they'd like to see in their design going forward.
The museum hopes to gain information that will make the space more user friendly and welcoming.
We won't see how this information is utilized for a few years, however. According to a press release, the revamped galleries won't be unveiled in the fall of 2019.
DIA enthusiasts can look forward to new developments a little sooner than that, though. The museum is opening its much anticipated Japanese gallery this November.
For more info visit dia.org.