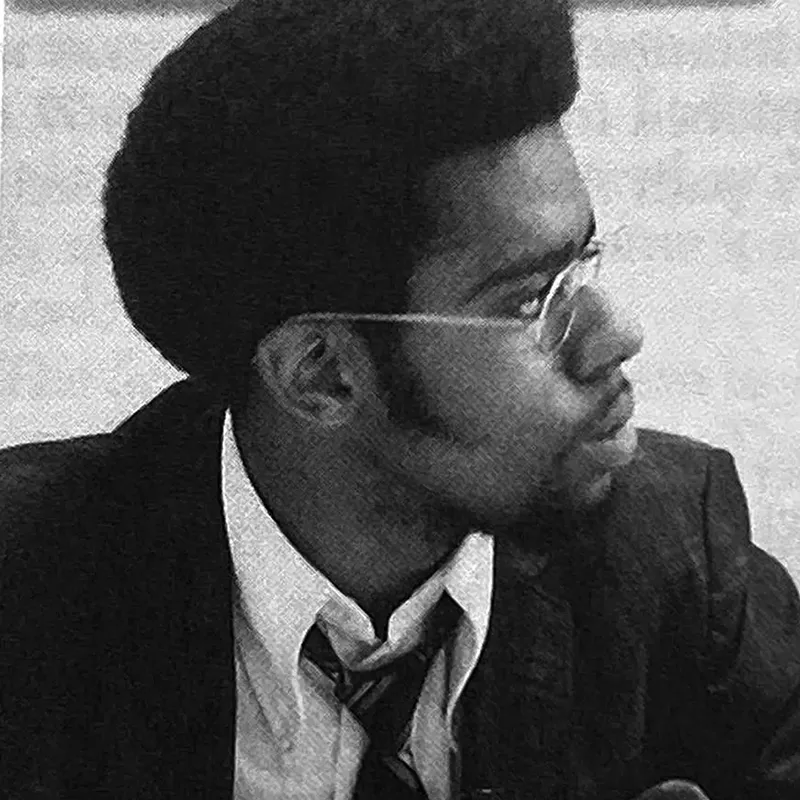 Gerald W. Smith was a day shy of his 18th birthday in 1968 when he received an ominous notice from the government. He was to get a physical to determine his ability to fight in the Vietnam War. He was getting drafted.
Refusing to go to war, the now-prominent Detroit broadcaster was labeled a draft dodger and blacklisted from getting a job anywhere in the city for the next three years.
Smith's story is detailed in a new podcast rooted in Detroit stories from the 1960s called Tapestry in Black.
Filmmaker Khaliph Young started the podcast to share inspiring stories of Detroiters during the country's most pivotal era of Black resistance and liberation.
"Black people during that time had to take one road or the other road," he tells Metro Times. "You had the civil rights movement. You had the Nation of Islam, Black Panthers, SNCC (Student Nonviolent Coordinating Committee). You had to get off the fence and get involved in something because it was a mass movement. All these elements really catapulted Black culture into the '70s, especially with this sense of Black pride and Black is beautiful."
Tapestry in Black's first season features five episodes including Smith's Vietnam draft resistance story and an interview with Young's mom about how she joined the Black Power Movement.
Young says he knew his mother was heavily involved in Black liberation but had never documented her story until now.
"She's been a trailblazer and a revolutionary since I was born," he says. "I always tell people my mom was like Malcolm X and the Black Panthers wrapped up in one. She was just really strict and had a deep love for the liberation of her people. She said in the interview, 'I gave up my mink coats and gave up pork and it was on. I was in the revolution, man.' It takes a lot of courage for a Black woman to give up a certain lifestyle and join the struggle."
Young had another podcast called Soulitude: The Human Experience of Self, but was inspired to start Tapestry after hearing about his ex-wife's brother's voter registration efforts in the 1960s.
"He was a professor in the '60s and he joined SNCC after he saw what was going on down south," Young says. "He has a great story about his trials and tribulations trying to get people registered to vote down there and run-ins with the clan … so it just spun from there."
Three episodes of Tapestry in Black are already available online and Young plans to start releasing the full season in February for Black History Month.
While the first season focuses specifically on stories from the 1960s, Young plans to expand the scope to include Black creatives and prominent visionaries from Detroit's past in future seasons.

​​"I don't want their stories to get lost for future generations because people need to know," Young says. "If not, it'll all get whitewashed and forgotten."
Tapestry in Black is available on Apple Podcasts, iHeartRadio, Amazon, and other platforms. For more info see tapestryinblack.podbean.com.
Coming soon: Metro Times Daily newsletter. We'll send you a handful of interesting Detroit stories every morning. Subscribe now to not miss a thing.

Follow us: Google News | NewsBreak | Reddit | Instagram | Facebook | Twitter