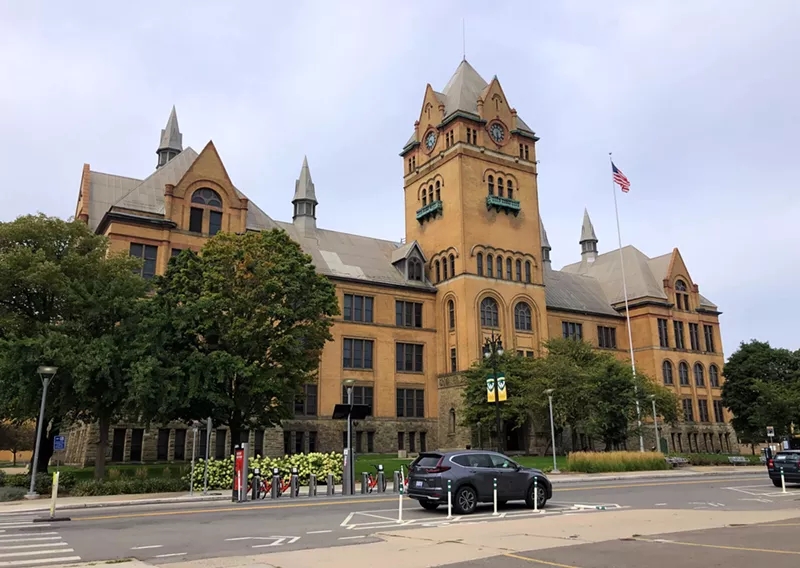 Racial justice leaders are hosting a day-long event at Wayne State University on Tuesday designed to help people people heal from racism.
The National Day of Healing from Racism, held from 10 a.m. to 6 p.m. at the Student Center Ballroom, is focused on learning how to discuss racism's impact and how to heal from it.
The event is hosted by the Detroit Equity Action Lab (DEAL), an initiative of the Damon J. Keith Center for Civil Rights at the Law School, in collaboration with the WSU Office of Multicultural Student Engagement and the WSU Office of Diversity, Equity, and Inclusion.
Their goal is to help students heal by speaking truthfully about racism and addressing its consequences.
"We are thrilled to be back in person for this year's event after successfully pivoting to a virtual format in 2021 and 2022," DEAL Director Asandi Conner said in a statement Wednesday. "We have a dynamic roster of practitioners, facilitators, faculty, and staff contributing to our collective effort to acknowledge and heal from racism's wounds."
Among the features of this year's event is a guided meditation by Alejandra Villegas of Healing by Choice! and welcome remarks from Marquita T. Chamblee, associate provost for diversity and inclusion and chief diversity officer of WSU.
Participants also will be able to hear a discussion among a group of Wayne State staff and faculty who have been impacted by racism.
Over lunch, breakout sessions will be available and include movement healing with somatic and ancestral healing and art therapy.
Schantell Taylor of Healing By Choice! will also offer in-depth breathwork for the nervous system.
In the afternoon, Obsidian Blues Executive Director Sherina Sharpe will conduct a ritual event, Talking to the Water, that is designed to work with elements of water to disturb old patterns. It includes breaking through shame and processing grief to reimagine a better future.
Also in the afternoon, the Freedom Players, an ensemble within the Black Theatre and Dance Collective at WSU, will perform.
After a buffet dinner, Damon J. Keith Center for Civil Rights Director and A. Alfred Taubman Professor of Law Peter Hammer will deliver the closing remarks.
The event is part of the national Day of Racial Healing, led by the W.K. Kellogg Foundation's Truth, Racial Healing & Transformation initiative.
The event is free and open to the public.
See
events.wayne.edu
for more information.
Coming soon: Metro Times Daily newsletter. We'll send you a handful of interesting Detroit stories every morning. Subscribe now to not miss a thing.

Follow us: Google News | NewsBreak | Reddit | Instagram | Facebook | Twitter