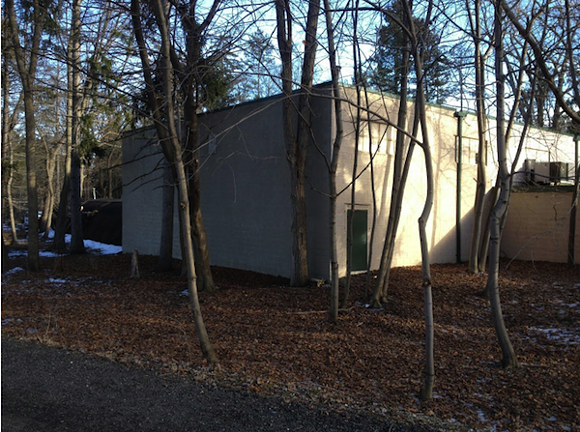 In the last five years, murals and street art have become red-hot topics in the local arts community. Nationwide, the film
Exit Through the Gift Shop
helped raise street art's profile a bit. (It didn't hurt that Detroit saw a few pieces go up by Banksy the week that film showed here.) And the local visibility of murals was certainly helped along by the
Detroit Beautification Project
, which has resulted in more than 100 murals going up in Detroit.
That enthusiasm is reaching well outside Detroit these days. We say that because of a competition running for the next few weeks: If you reside in southeastern Michigan and are an artist, muralist, or would like to be one, you have a chance to design the art that will adorn a wall in Rochester Hills.
It's part of an endeavor that goes by an ungainly name: The Chief Financial Credit Union Rochester Community Mural Project. Basically, the public is invited to submit potential designs for two walls totaling 900 square feet. It's prime real estate, on the Clinton River Trail where it passes through the campus of Rochester College, so it should get a fair amount of foot traffic, especially when the weather is good. The design should be colorful, interesting, and representative of the Rochester area. A 13-person panel will whittle the entries down to three designs, which will then be voted upon by the public. The winning design will be painted by volunteers, and the winning artist gets a cool $2,500.
Submissions are being accepted online at rochestermural.org until May 27.