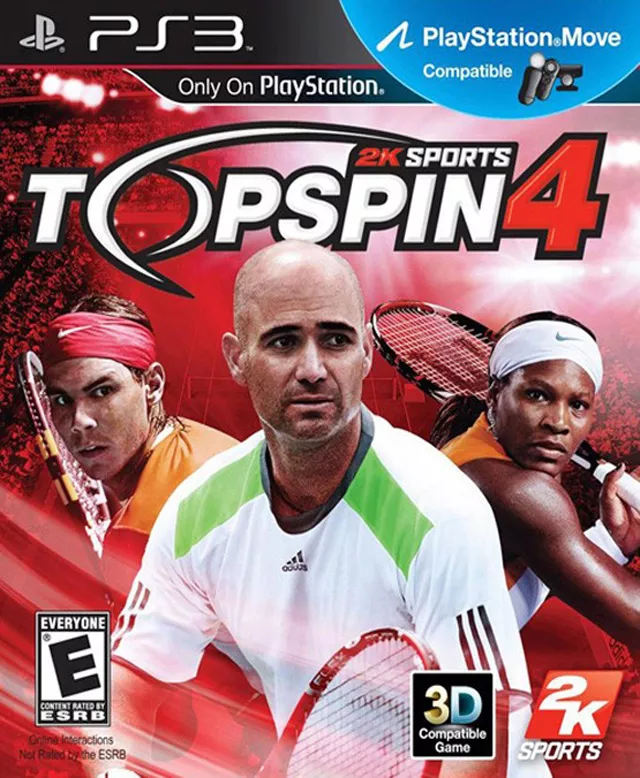 Top Spin 4
2K Sports
I think all games have their positives and negatives, but the 2K franchise never impressed me with its visuals. So when I started up Top Spin 4, the character models far exceeded my expectations.
You spend a lot of time here playing one-on-one with a CPU or a friend. With so much focus on moving two characters, actions — swinging, running and stopping — all looked natural. What a surprise! So, yeah, I was in a damn good mood to rock some tennis! See, your virtual tennis player can represent you as an individual; you can create your character, customize facial expressions, height, weight and the whole "personalize your player" routine is included.
I dig Top Spin 4. There's a tricky stamina system for beginners, but vets will know how to conserve and make the most. Every move you make affects what moves you can make next; for instance, if you choose to go sprinting across the court and whack the ball with a big-boy swing, you'll have to set aside a little recharge time. It's worth a try, even if you hate tennis.
Josh Sexson is 17 and knows more about games than you. E-mail letters@metrotimes.com.