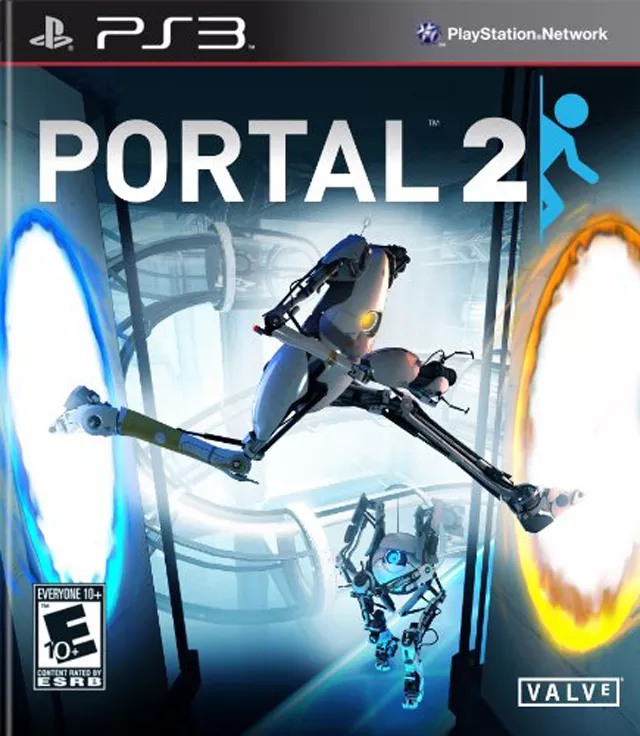 Portal 2
Valve/EA
Xbox 360, Windows, OS X, PS3
In late 2007, the world of first-person gaming was given a sweet gift: You all remember the commercials for the legendary Orange Box, right? For those who don't, it was a life-changing deal that included, among a couple others, Half-Life 2, Team Fortress 2, and the world debut of Portal.
Portal 2 mirrors its namesake in many ways. Gameplay and mechanics are pretty much the same, so it's basically a first-person puzzle game. You're equipped with only a "portal gun," used to fire two portals: One's an entrance, the other's an exit. You get from point A to B by shooting portals throughout a "test chamber" and each test chamber necessitates different tactics.
P2 also sees worthy additions, including the co-op multiplayer. But a big downfall for both titles (in my humble opinion, of course) is there's almost zero replayability; I mean, you beat the game, congrats, it was sorta tough. So you had a blast the first time, you decide to play it again, but there's a slight flaw: You'll remember all the sequences of portals and patterns. Suggestion? Wait a couple years and hit it again.