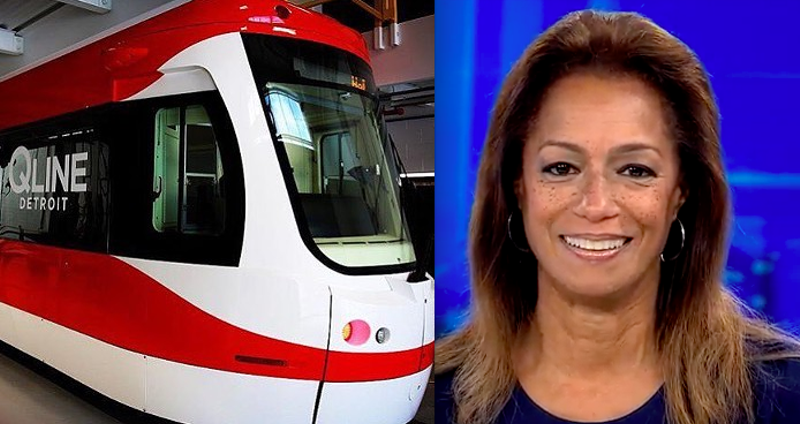 OK, so she won't be actually whisper to you while you're riding the QLine, but
Carmen Harlan
will be the voice for on-board announcements once the QLine is up and running May 12.
Harlan, an actual angel from above, recently retired a few months ago from WDIV after 38 years with the station. This announcement is a lovely surprise for metro Detroiters who miss the veteran newscaster (aka me).
We're assuming Harlan will be informing riders when stops on the QLine are approaching and to stay clear of the door. Honestly, it's the best post-retirement job and we're so happy that Harlan is living her best life.
John Mason, the Detroit Pistons broadcaster and DJ, was featured in a QLine safety video, too. M-1 Rail spokesperson Dan Lijana told reporters that they want to go for recognizable Detroit names and voices with all aspects of the QLine.
Can we request Diana Ross for the next voice-over you guys need then?