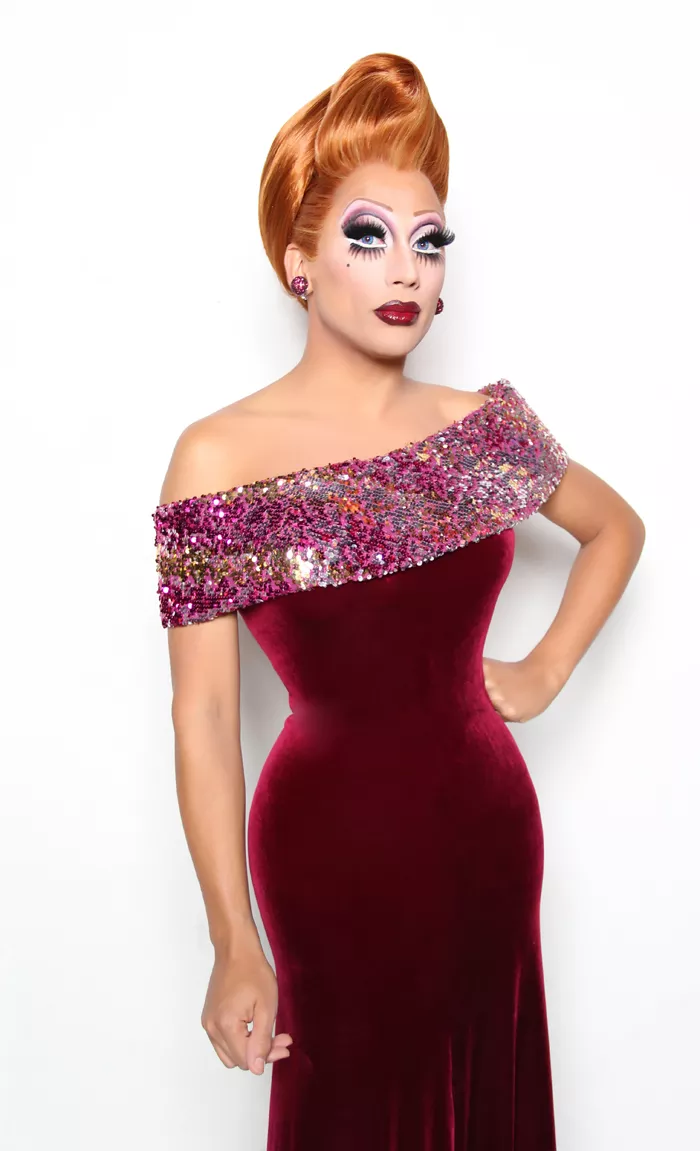 Two days before we called up Bianca Del Rio, it was announced that she'd won RuPaul's Drag Race. The sassy drag queen, born Roy Haylock, has enjoyed success as an actor, comedian, and Broadway costume designer, but a stint on Drag Race leaves her poised to catapult to greater fame. Known for her cut-to-the-chase personality and cheeky candor, Del Rio can be a little intimidating. It turns out, however, that beneath the wigs, heavy rouge, and brazen personality, the drag queen is humble and hardworking, and still totally hilarious.
Metro Times: How's it going?
Bianca Del Rio: I'm well! Just kind of thrown everywhere at the moment. It's been quite a whirlwind. I'm back home for a minute. My dogs are happy. I can get some laundry done, and then I head out again on Saturday.
MT: You're headed out on tour, right?
Del Rio: Yeah, each weekend I'm out in a different city, but this weekend I'm doing Fort Lauderdale and San Francisco, and then I'm back in New York for a couple gigs and then I head back out next week to Canada.
MT: Oh, Canada.
Del Rio: Yeah, I know. Oh, Canada is right.
MT: So how do you feel having just won?
Del Rio: It's overwhelming, but the reality hasn't really sunk in yet. It's happening now, being back in my real world. We didn't know up until the viewing of it. We filmed three different endings, and then they aired that night who won. So it was all kind of still up for grabs.
MT: What doors does this open up for you now that you've won?
Del Rio: The show is an amazing platform. World of Wonder created this brilliant, insanely popular show. I've done drag for 18 years, and I've never had this much exposure or this much interest in my life. It's changed my life in many ways.
MT: So where do you go from here?
Del Rio: I'm working on a comedy special and a comedy show. It's going to be my own one-woman, one-drag show that I will be doing in more theater and cabaret settings, as opposed to being in a bar. It's a sit-down theatrical experience that I'm working on, and it will be filmed. Also, I'm working on an independent film with a very dear friend of mine named Matt Kugelman. He's an aspiring filmmaker and, prior to the show, we had begun crowd-funding for a movie called Hurricane Bianca, which is based on the fact that in 29 states you can still be fired for being gay. And so this is a comedy about a guy who is a schoolteacher who gets fired for being gay. He decides to get revenge on the school and everyone involved by returning as Bianca Del Rio in drag as a substitute teacher.
MT: Sounds like To Wong Foo, Thanks for Everything! Julie Newmar meets Mrs. Doubtfire.
Del Rio: Correct! It's very Tootsie, Mrs. Doubtfire-esque and it's a comedy.
MT: So what can we expect from your show when you come to town?
Del Rio: Oh my god! Well, always expect the unexpected. Expect lots of jokes and lots of humor, and expect a great costume and the queen wig, which you don't get from most queens. But I like the unexpected. I love going into something completely blind, although I will have my Rolodex of hate, so it will exist and it is there. But I like to be challenged, so I want a crowd of fun, drunk people to make my stay in Detroit worthwhile.
Bianca Del Rio performs with Darienne Lake at 9 p.m. Thursday, May 29, at Andiamo Event Center, 42705 Grand River Ave., Novi; 248-348-3838; andiamoitalia.com; $25-$40