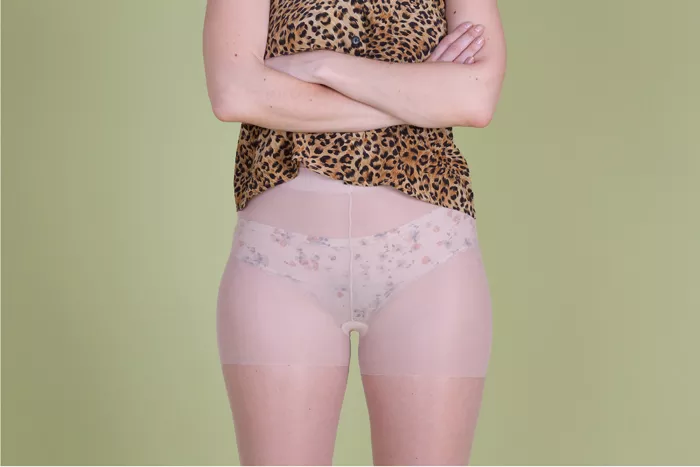 CANVAS: WHERE ARE THEY NOW? Recently awarded the Museum of New Art prize, Cranbrook graduates Chanel Von Habsburg-Lothringen and Kate LaPier are curating Galerie Camille for the space's inaugural event. The two artists have selected six other recent Cranbrook graduates to fill the space for a one-month residency. Each Friday, a critic will conduct studio visits with the residents, and the exhibition will culminate in a panel discussion. The show kicks off with an opening reception on June 6 from 6 to 9 p.m. at Galerie Camille, 4130 Cass Ave., Detroit. Call 313-974-6737 or check out galeriecamille.com for more information.
CANVAS: LA BELLA CRISIS
Puerto Rican artist José Lerma transforms MOCAD's main gallery into a continually evolving "art fair" as part of a monthlong residency that has the artist combining found objects and paintings to create an installation in real time during gallery hours. MOCAD patrons are invited to speak with Lerma as he works on the installation, which invokes ideas of impermanence, labor, and authenticity. At 1 p.m. on Saturday, June 7, Lerma will give an artist's talk about his work, and the installation will be completed on June 13.
CANVAS: EQUAL OPPORTUNITY
Artist Kelly Reemsten paints women in a bold, colorful style — juxtaposed by wearing housewife-style vintage dresses, yet wielding powerful tools, such as shears, wrenches, axes, crowbars, and chainsaws. The paintings serve as a feminist statement that is both powerful and humorous. The show runs through July 5 at the David Klein Gallery, 163 Townsend St., Birmingham. Gallery hours are 11 a.m. to 5:30 p.m. Monday through Saturday. Call 248-433-3700 or see dkgallery.com for more information.
CANVAS: A MEDITATION ON (NOTHING BUT) FLOWERS
New York artists Joanna Seitz and Steven Rose examine humanity's complicated relationship with its animal roots. The show, curated by Kylie Lockwood, features melted objects, photographs, a meditation area, video, "rhinestoned sculptures," and "an animated beast collage" on display. The exhibition runs until June 21 at the Cave gallery in the Russell Industrial Center, 1600 Clay St., Detroit. See cavedetroit.com for more information. Gallery admission is by appointment only.
STAGE: OLD LOVE
A co-production with the Tipping Point Theatre and directed by Lynn Lammers, Old Love tells a story of a recently divorced man and a newly divorced widow. With a story that chronicles unlikely encounters spanning 30 years, Old Love asks if love has a "right time." Featuring a cast of just two actors, Ruth Crawford and Tom Mahard, Old Love runs until June 15. Showtimes are at 8 p.m. Thursdays, Fridays, and Saturdays with matinees at 3 p.m. Saturday and at 2 p.m. Sunday. Ticket prices vary; more infoat williamstontheatre.com.
Got an upcoming art or theater event? Send an email to [email protected]