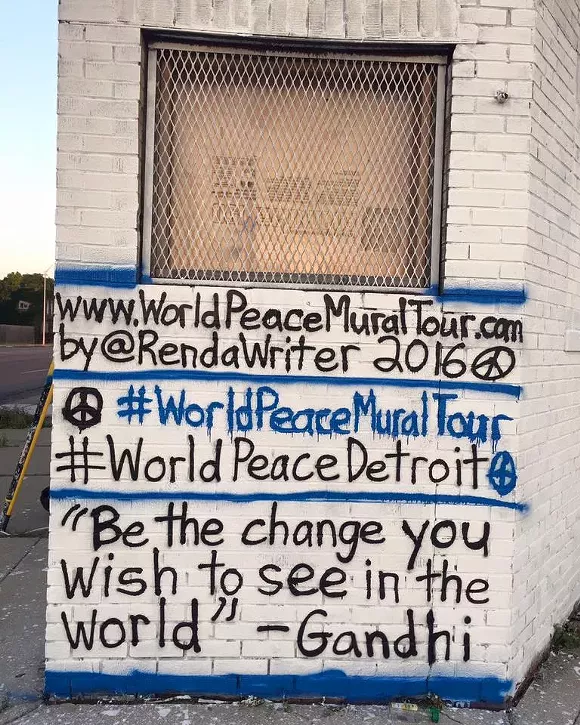 Renda Writer is brining a message of peace to cities around the country — and his latest stop was right downtown.
Writer is a handwritten artist that is traveling the country creating murals with his "World Peace Mural Tour." He completed one of those murals in Detroit at Grand River Creative Corridor at the beginning of this week.
Detroit was Writer's seventh stop along his tour. He started in Miami in April and has travelled to Ford Lauderdale, Asheville, Jacksonville, Miami (again), and Boston. According to his website, he plans to continue the World Peace Mural Tour in Philadelphia, Washington DC, and New York.
Here's a look at the mural in the making:
For more information visit World Peace Mural Tour's
website
and
Facebook
.