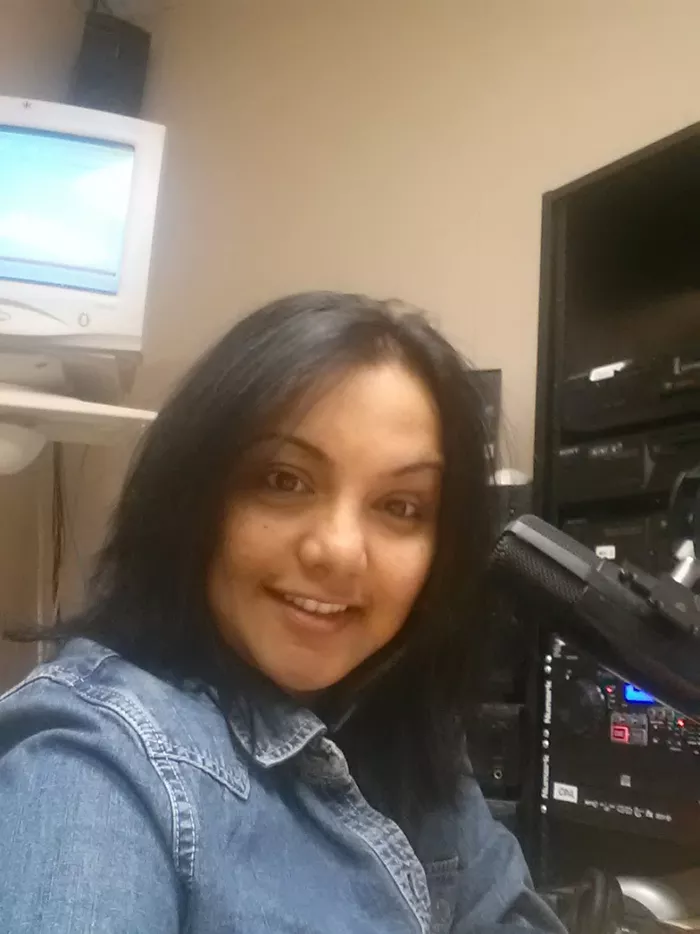 Have you ever scanned AM radio just for the hell of it, and amid the static and chaos, stumbled upon the deep, chesty sounds of Ukrainian folk music? It's time to slip into something more comfortable, friends, because Metro Times is getting intimate with Detroit's ethnic radio stations.
This week, we're listening to Rockin' Raaga. From classical to fusion, it's the most comprehensive Indian music show that Michigan has to offer. When Slumdog Millionaire came out in 2008, Bollywood exposure exploded in the U.S., despite the fact that the film was an Americanized version of the genre. The hype hasn't completely fizzled, with many non-Indians garnering an interest in the Indian entertainment industry.
Broadcasting from Southfield since 2005, Rockin' Raaga is North America's first South Asian radio show to air songs in seven different languages native to India. The show's passionate creator, Anu Gopalakrishnan, 40, hopes to construct a more diverse image of India for her listeners, presenting varied musical flavors during the two-hour program. "It's not only about Bollywood," she says. "India's like a spectrum of things."
Her weekly show features a broad lineup of local artists and international superstars, such as sitar maestro Ravi Shankar, award-winning Bollywood singer Karthik, and A.R. Rahman, the Oscar-winning composer of the wildly popular Slumdog Millionaire (2008) soundtrack.
According to Gopalakrishnan, it takes up to eight hours to arrange the show's content, but she thinks it's worth it. "We have so many people who are interested in getting a little bit of everything from India," she says. "I want to really portray it on the whole. I don't want to promote any particular community because Rockin' Raaga was created as a bridge between the United States and India. I am trying to promote people who realize their American dreams here." Those striving for "the dream" include singers, actors, musicians, dancers, and high achievers who are making a difference in the local Indian community.
Rockin' Raaga is broadcast on WCXI 1160 AM from 1 p.m. to 3 p.m. on Saturdays; rockinraaga.com.