Keeping with the theme of
National Masturbation Month
and
raising your child in a sex positive environment
, we are very excited to learn that our very own
Dan Savage
is bringing his amateur porn-centric film festival HUMP! to Ann Arbor's State Theatre.
Savage's HUMP! festival started 11 years ago when Savage asked readers to send him homemade porn videos. He got tons of responses and they evolved into a film festival of short, homemade porn films that feature every sex, fetish, body size, skin color, kink, age, and orientation under the sun. Some films are silly and fun, and some are sensual and arousing. No matter what the subject matter is though, they are sex positive and about self expression.
There are 22 short films that will be shown during the festival this year, and the titles of these films are intriguing and hilarious all at the same time. Some examples:
Lube Dispenser
,
Unicorn in the Castle
,
Two Boys and Some Rope
, and our personal favorite, the simply titled
DICK
.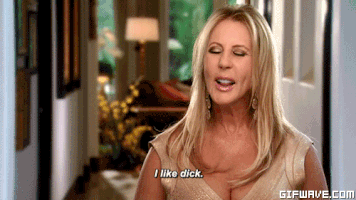 The best part about HUMP! is that it will bring you out of your comfort zone entirely. When we are at home watching porn at our own computer, we chose what we want to watch. In this case, you have no choice in what you're going to see, which is kind of awesome. Straight people will see gay porn, gay guys will see lesbian porn, and lesbians will see cartoon porn. It's all relative! Maybe you and your partner will discover that you're both kinda into a new kink you saw and it can start a conversation and spice up your own sex life.
The festival will run this coming weekend, Friday, May 13th and Saturday, May 14th at 7:15 p.m. and 9:30 p.m. Tickets are $20 and the event is 18 and up. You can find tickets at humpfilmfest.com
Check out the trailer for the festival below.
2016 HUMP! Teaser from HUMP! Film Festival on Vimeo.