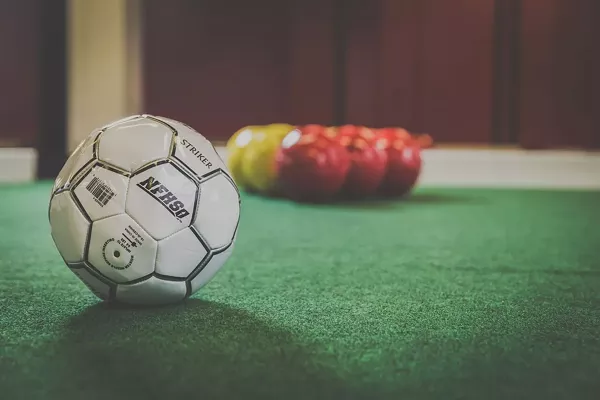 The latest in a string of newfangled gaming venues coming to metro Detroit, the Gamer's Gallery will open above Fowling Warehouse next week.
So, basically it's like playing pool, but instead of billiard balls, you use soccer balls, and instead of a pool stick, you use your feet.
Here's a video to give you an idea: The 6,500 square foot Gamer's Gallery will also have karaoke, video games like
NBA 2K
and
Madden NFL
, and darts.
The venue will also have Michigan-made snacks and drinks from brands like Faygo and Better Made Potato Chips.
The Gamer's Gallery will open on Dec. 9 at 6 p.m. and will remain open until Midnight. The Fowling Warehouse and Gamer's Gallery are located at 3901 Christopher St., Hamtramck.