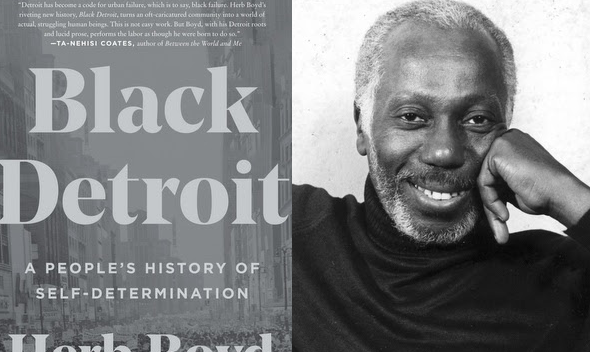 Herb Boyd is many things: a longtime Detroiter, a veteran activist, a journalist, a onetime
MT
contributing editor, a scholar, an educator, and an author. His new book,
Black Detroit
, is a three-century tour of the African Americans whose stories are interwoven with our city's history. With the holiday season drawing near, we even mentioned the book in
last week's Gift Guide
.
Now there's one more reason to take a closer look at the book: It's been shortlisted as a finalist for an NAACP Image Award for Outstanding Literary Work in the nonfiction category. This is the second time his work has been a finalist in the category; the first was for 2009's
Baldwin's Harlem: A Biography of James Baldwin.
Congratulations, Herb, and best of luck when the winner is announced in Los Angeles on Jan. 14, 2018.