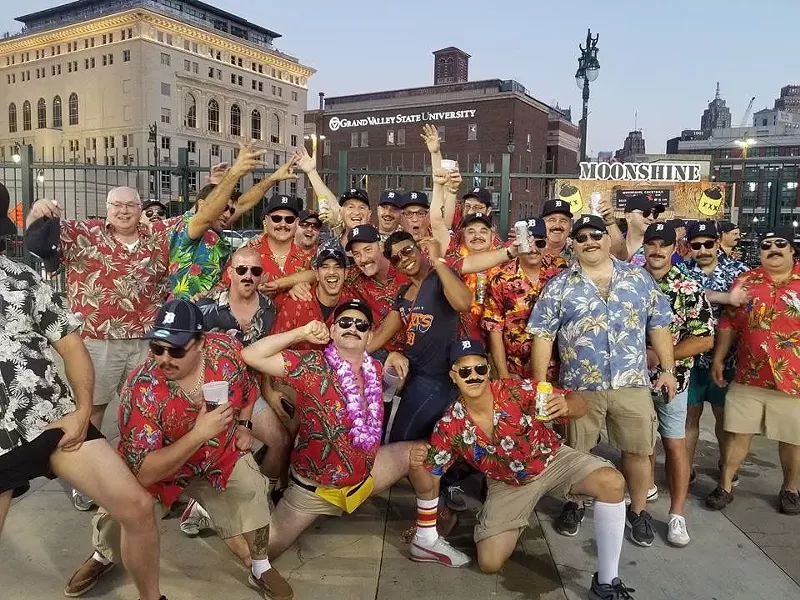 If you were at the Tigers game this past Saturday and saw a gaggle of men dressed as Magnum P.I. being obnoxious, just know that they were kicked out.
That's right. A bachelor party of 45 men all dressed as Tom Selleck's character from the hit series Magnum P.I. during the Tigers game this past Saturday. The "theme" for the night at Comerica Park was Star Wars cosplay, but these bachelors took that to a whole new level.
According the the
News Herald
, the 45 Tom Sellecks and their mustaches were unfortunately kicked out of Comerica Park for smoking in a non-smoking area and being crude to other guests, which included catcalling.
The
News Herald
spoke with the younger brother of the groom, Chris Tuccini, who said that only one Magnum P.I. was smoking and catcalling, so he didn't understand why they all had to get ejected from the park.
Tuccini jokingly
posted on his Facebook
that all they want is all 45 Magnum P.I.'s to be welcomed back to the park in a suite hosted by Tom Sellack himself.
Luckily for us, one of the Tom Sellecks shot a video of them getting kicked out, which is pretty hilarious, especially when they start booing the Comerica Park staff.