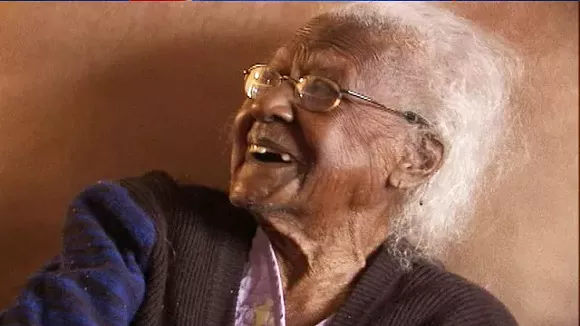 Update: Jeralean Talley, an Inkster resident who was recently declared the oldest person in the world, passed away in her sleep on Wednesday evening at home.
In May, Ms. Talley celebrated her 116 birthday and attributed her active lifestyle to her longevity.
Originally posted: April 8, 2015 at 9:53 a.m.
After the recent passing of
two other super centenarians
, Inkster's Jeralean Talley is now the oldest person in the world.
She is 115.
Born in 1899, Talley spent her childhood on a farm in Georgia before moving to Inkster in the 1930s, where she's resided ever since. Here, she married her husband, Alfred, with whom she shared 52 years together before his passing in 1988 at the age of 95.
Time Magazine recently featured Talley in a writeup and quoted her active lifestyle as one of the keys to her longevity, specifically sewing, playing slot machines, and bowling, which she continued to do until age 104.
You can read the
whole feature here
. It's really rather lovely.
Talley will turn 116 on May 23.