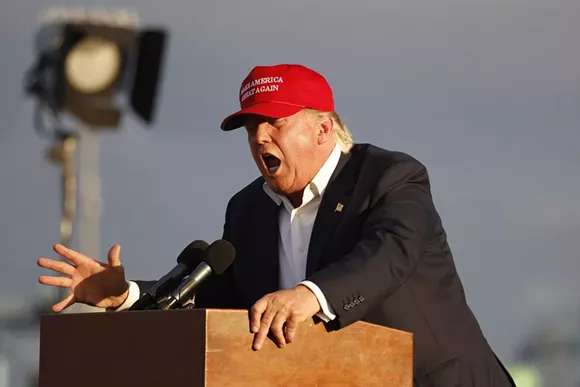 A study released by Oxford University in England last week found that Michigan Twitter feeds were flooded with fake news between Nov. 1 and 11.
According to the study (titled
"Junk News and Bots during the U.S. Election: What Were Michigan Voters Sharing Over Twitter?"
), fake news was widely shared from Michigan users. By the study's estimate, 46.5 percent of content presented as news in this sampling was "of an untrustworthy provenance or falls under the definition of propaganda based on its use of language and emotional appeals."
The Oxford Internet Institute chose to study Michigan due to its status as a battleground state. (President Donald Trump wound up winning Michigan by just 10,704 votes.) Researchers reviewed 138,686 tweets from self-described Michigan users, filtering by political hash tags like #MakeAmericaGreatAgain and #DrainTheSwamp.
Of the 24,783 tweets that included links, 6,469 cited content that researchers deemed "propaganda" or "dubious" — coming from sites like
Breitbart
and
InfoWars
.
By comparison, only 6,408 tweets included links from professional news companies.
"This isn't the first election cycle where people have made stuff up about the government and politicians and candidates," Dave Dulio, chairman of the Oakland University political science department, told
The Detroit News
. "It maybe has reached a peak, let's hope, during this past election cycle."
The
Detroit News
story also notes that this fall the University of Michigan will offer a "fake news" media literacy course.