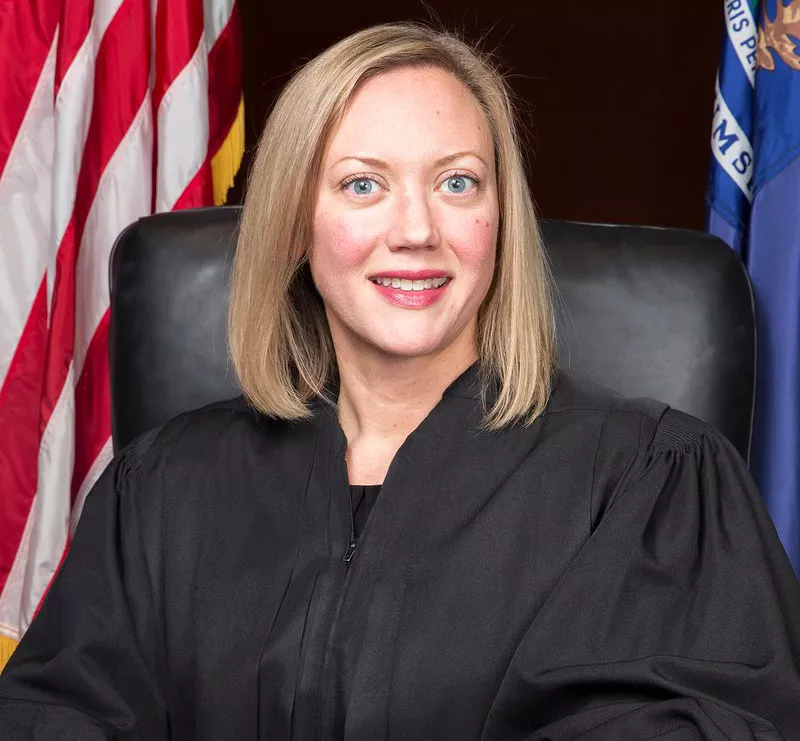 One of the Republican-appointed Michigan Supreme Court justices who voted in favor allowing the anti-gerrymandering Proposal 2 on the Nov. 6 ballot says she was bullied by "outside interests" before her decision and shunned by the GOP afterward. The court was split on a 4-3 vote.
Michigan Supreme Court Justice Elizabeth Clement made the revelations to
The Detroit News
in an article published Monday, saying there has "absolutely been an effort at bullying and intimidation" to influence her decision. (Somewhat ominously, she declined to identify exactly what these "outside interests" were.) Justice David Viviano, another Republican-appointed justice who also sided with Clement on the anti-gerrymandering decision, said it was a breach of legal protocol to use such tactics on a member of the court while a case was being decided.
"I would hope that people would look at me as an example and have faith in the judicial system that we stand up to it," Clement told the paper. "I swore an oath to the people, not to special interests to do their will. ... People expect that we won't be swayed or intimidated by outside groups."
This is significant because gerrymandering in Michigan — or the undemocratic rigging of legislative districts by redrawing maps in such a way so as to pick winners and losers — is owned by Republicans, who redrew the maps in 2010. Emails obtained by
Bridge Magazine
indicate Republicans actively re-drew the maps to favor their party and disadvantage
"Dem garbage."


In July, the Michigan Supreme Court ruled 4-3 that a proposal developed by the grassroots, nonpartisan group Voters Not Politicians to create an independent redistricting commission to fix gerrymandered legislative districts could go on the Nov. 6 ballot. Clement was one of two Republican-appointed Justices to buck the party position and allow the proposal on the ballot; the remaining three Republican-appointed Justices all dissented.
After the decision, Clement, who is up for election in November, says the Michigan Republican Party omitted her name and photo from door hangers distributed by volunteers in "targeted areas" — an act she calls "unprecedented." (The party, however, claims Clement was omitted for a "multitude of rulings." Clement also ruled in favor of allowing schools to ban carrying guns on school property.) Also following Clement's decision, the agreement between her and her fundraising firm, Sterling Corp., ended, though the company claims it was not because of this issue.
A lawsuit that sought to block the anti-gerrymandering proposal off the ballot was backed by the Michigan Chamber of Commerce, which paid some $85,000 in legal fees to a ballot committee created to oppose the proposal. The business group had donated $15,000 to Clement earlier this year.
If approved by voters in November, Proposal 2 would create a 13-member commission made up of four Democrats, four Republicans, and five independent members not affiliated with any major political party that would oversee redistricting. Michigan has been ranked one of the most gerrymandered states, resulting in a situation in which the balance of power isn't reflective of the vote. In recent elections cycles, Michigan House Democrats have received more or about the same number of votes as House Republicans, but Republicans hold a 63-47 majority. Similar scenarios played out in the State Senate and congressional districts.
This week's issue of
Metro Times
features
a cover story
on the grassroots-led fight to end gerrymandering. As always, the new issue comes out Wednesday.

Stay on top of Detroit news and views. Sign up for our weekly issue newsletter delivered each Wednesday.