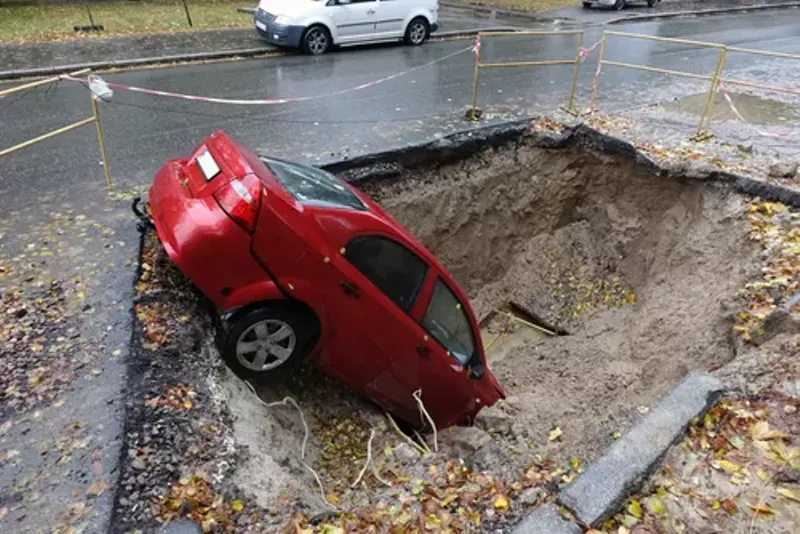 We're not huge fans of
commemorative designations
, as in the unusual, confusing, and, yes, bizarre earmarking of days, weeks, and months to issues, diseases, and hobbies. It does get silly when you consider the month of May is National Correct Posture Month and International Internal Audit Awareness Month!
But sometimes they do give us occasion to consider the important issues just a bit too everyday to get the attention they deserve. For instance, this Friday marks the last day of National Infrastructure Week. What's "infrastructure"? Why it's all those bridges, ports, dams, those tens of thousands of miles of railroad, and those millions of miles of road.
The week has become associated with the
annual report card of the nation's infrastructure, released by the American Society of Civil Engineers
. In the 2017 report card's Michigan Infrastructure Overview,
the problems of Michigan's infrastructure
get pointed out unsparingly.
"Drinking water needs in Michigan are an estimated $13.8 billion, and wastewater needs total $2.07 billion. Eighty-eight dams are considered to be high-hazard potential. The state's schools have an estimated capital expenditure gap of $1.3 billion. ... Delaying these investments only escalates the cost and risks of an aging infrastructure system."
And that's just water, sewerage, and schools, leaving out one issue that Michiganders have been vocal about: roads.
According to the report, out of Michigan's 122,286 miles of public roads, 21 percent in poor condition. And of the state's 11,156 bridges, 1,234 — or 11.1 percent — are "structurally deficient."
What is a "structurally deficient" bridge? Think back to Nov. 2, 2015, when that
tire-destroying 3-by-5-foot crater opened up on the now-closed southbound deck spanning the Rouge River
. That bridge was rated "structurally deficient."
In other words, it means "falling apart."
But it's not just an embarrassment to us when people visit our region — it's a very real hardship for the people of the state. For every tire destroyed, for every axle broken, there's a family that has another bill to pay. To put it in terms of dollars and cents, the
ASCE study determines
: "driving on roads in need of repair in Michigan costs each driver $540 per year.
That may not sound like a lot, but consider this: The Michigan Association of United Ways found that 40 percent of Michigan households do not have sufficient income to pay for the necessities: primarily housing, childcare, food, health care and transportation. This privation, as the report underlines, is a problem across the state, in every county, rural and urban, black and white, old and young.
What's more, consider
a study last year that found
: "63 percent of Americans say they're unable to handle a $500 car repair."
But it's OK, right? Worrying about not making the mortgage payment or the rent because of a car repair bill is only a problem for the little people ...
... which is to say — the
majority
of us.