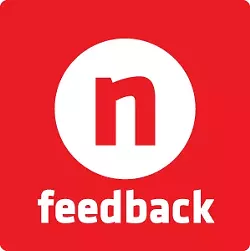 Road outrage
I read with disgust the plan to have the city of Detroit potentially reallocate its gasoline and weight tax monies for the proposed I-94 expansion ("A highway runs through it," Jan. 16). Detroit already has horrific roads. I can't even travel to Cliff Bell's without getting a flat tire while leaving the exit ramp (damn potholes!). More importantly, don't those who actually live in Detroit wish to have theirmoney spent on fixing up their own roads? If Detroit does not have the funds to maintain its current roads, where's the money going to come from to maintain an expanded freeway? Will that be the state's priority years from now, when a widened I-94, too, becomes dilapidated? —Brianna Knoppow, Ann Arbor
POST MORTEM
Freelance writer Rachelle Damico's story about music and the deaf community ("Feel the music," Jan. 23) prompted an interesting online exchange. It began with Joyce LaHaye posting
Please correct the words like deaf to Deaf also hard of hearing to Hard of Hearing. Thanks....
MT news editor Curt Guyette responded, saying:
Joyce —We discussed capitalizing Deaf and Hard of Hearing before going to print. Rachelle preferred doing it that way. And, although we understand the community's point of view, in the end we decided to adhere to accepted newspaper style guidelines.
That explanation didn't satisfy Susanfitzm, who chided:
That's a sad commentary. You prefer to use accepted newspaper standards versus what the people who the words describe choose to call themselves. And you evidently do not get that there is a distinct cultural difference between Deaf and deaf. I am deaf. I cannot hear well enough to make sense of what I hear without pretty strong hearing aids, but unlike my friends who are Deaf am not fluent in ASL and do not immerse myself in Deaf culture. This is such a positive story about Deaf culture, it's too bad the chance to show off your typically forward-thinking attitude was lost.
Our feature story about local Prince impersonator Prince St. Paul aka Paul Jack William Hall ("Prince and popper," Jan. 23) received a number of positive responses, including this one from Andrea Rhinehart:
This is so exciting 2 c. Not only does he walk the walk n can talk the talk. He is a wonderful person with a beautiful personality n flawless attitude. I am happy for u St. Paul, I knew sooner than later we would be hearing n seeing more of you! Keep up the excellent work!
Errata: As an alert reader pointed out, in "Hinterland Souls" (Jan. 23), we incorrectly identified the school where Matt Milia and David Jones of Frontier Ruckus met. They attended Brother Rice High School. Also, last week's reviews of Luvand Mamawere incorrectly attributed. They were by Jeff Meyers.