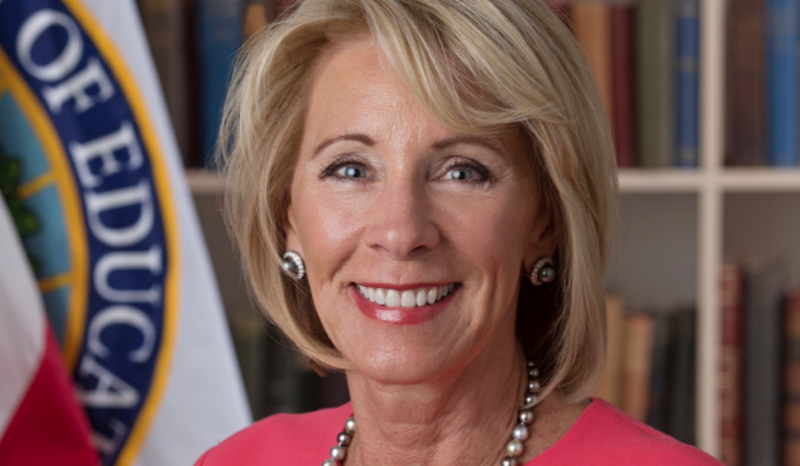 A bookstore in Grand Rapids, the hometown of U.S. Education Secretary Betsy DeVos, had a few words for controversial political figure.
Books and Mortar
, located in a bustling retail district in the city, decorated their storefront with a message for the Secretary of Education. In short: resign.
The open letter was up on a store window earlier this month, but has since been replaced by this lovely rainbow-rific design welcoming spring.