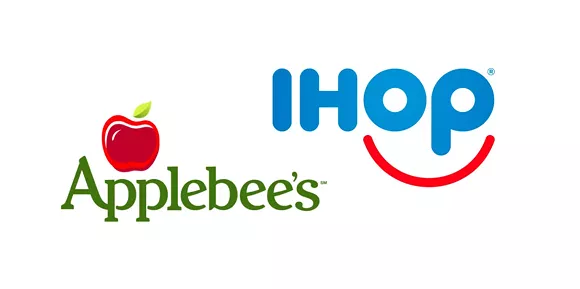 In breaking late capitalism news, today it was announced that Detroit will get the world's first-ever combination IHOP and Applebee's in 2017, to be located in the Millender Center on Jefferson Avenue (across from the Renaissance Center).
The 12,000-square-foot, 300-seat restaurant is replacing Sweet Lorraine's cafe. It would technically be both the city's second IHOP and Applebee's (the other IHOP is also on Jefferson Avenue, just a mile away; the other Applebee's, which
opened last year
, is located on Eight Mile south of Ferndale, about 11 miles away).
Now, we know what you're all wondering: Can you order IHOP pancakes alongside Applebee's('s?) 2 for $20 menu? According to the
Free Press
, the menu is still being developed. At this point, we just don't know, folks.