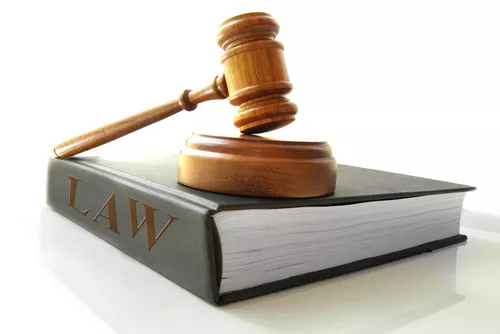 Yesterday, plenty of people on the felt vindicated by Bill Schuette announcing indictments against former Flint Emergency Managers Darnell Earley and Gerald Ambrose, calling it an indictment of the state's EM Law. Looking over the various press releases from our local left-leaning organizations, we find a fairly broad gamut of official reactions.
One group declared that the indictment was of the EM Law itself, and demanded the law be "reformed." Another group declared that Schuette's charges against ex-emergency managers doesn't change the law, which needs to an "overhaul" courtesy of the legislature.
The only press release we saw that seemed to value the distinction between the indictments and a total deep-six of the law came from the Sugar Law Center. Their email declared: "Charges Against Flint Emergency Managers is Good First Step: Repeal of anti-voter Emergency Manager law is only real solution."
That heartened us a bit: no reforms, no "overhaul" there — total repeal of the law being the way to ensure a man-made crisis like Flint never happens again.
The release quoted John Philo, legal director at Sugar Law, who said: "We fought Michigan's Emergency Manager Law in the courts because it is bad law applied in a racist fashion. It was mainly African American voters stripped of their right to vote. Moreover, the tragedy in Flint resulted from the law that allows unelected leaders to apply a bottom-line, corporate mentality to human need. Stripping voters of their rights in order to save a few bucks is a horrible idea on its face. The fact that this law allowed so-called local decision-makers to poison a city of 100,000 confirms that it needs to be repealed. All of this is in addition to the fact that the law was overwhelming voted down by voters."
We enjoyed this clear-eyed commentary so much we gave Philo a call. He noted that the indictment of Earley and Ambrose (and others) does seem to "personalize" the issue, in the sense that the prosecutor is going after two figures who embody the law's excesses. (Perhaps a fine point, but
one we made yesterday
.)
He also pointed out that it doesn't take a left-leaning progressive to say the problem doesn't begin and end with people: It's the law that enables the people to act without accountability. After all,
the governor's own task force said as much
.
=====================================
But actually looking at the summary of the case against Earley, Ambrose, and others, we're left with a queer feeling: If these indictments aren't really about the law, they leave doubts whether they're primarily about the victims in Flint. Here's
the official summary
of "What Went Wrong," with our comments, from the
state AG's website
:
The false pretenses and conspiracy to commit false pretense charges against Earley and Ambrose are based on the Defendants gaining authorization to borrow millions using the alleged reason of an environmental calamity.

Without the funds from Flint, the Karegnondi Water Authority (KWA) Pipeline would have to be mothballed. However, as a bankrupt city, Flint needed the Michigan Department of Treasury's approval to get loans.

Emergency Manager Earley's attempts to get funds in January and February of 2014 were rejected because the City was in receivership, had a $13-million deficit and no credit rating. State law banned the City from accumulating any more debt.

However, the Defendants allegedly used the Home Rule City Act emergency bond clause, created to deal with cases of "fire, flood, or other calamity," to borrow the tens of millions required to pay for Flint's portion of the KWA. The clean-up of a troublesome lime sludge lagoon – holding by-products of water treatment – became the vehicle to get a state waiver for the bonds.

Are you just about asleep at this point? We've just spent four longish paragraphs describing some pretty wonky stuff: Bonding authority, credit ratings, and emergency bonding clauses. It's almost as if Schuette thinks the victims were the bondholders. And where are the people of Flint? In the fifth paragraph of "What Went Wrong" Schuette finally arrives at their doorstep ... so to speak.
To make the situation even worse, tucked inside the 15-page Statement of Purpose for an upgrade of Flint's Water Treatment Plant system was a one-paragraph requirement that bound the city to use the Flint River as an interim water source, and the Flint Water Treatment Plant as the sanitizing and distribution center.
Forgive us if we're wrong, but who's having "
Hearts and Flowers
" played for them here? Are we to believe that Michigan's "emergency managers" — special state viceroys endowed with broad, sweeping powers — were suddenly bound by law to use the Flint River? Why is the defendants' municipal and financial sleight of hand the main crime and the poisoning of a city presented as the icing on the cake? In fact, when will those people be mentioned?
Ah, here we are: They reside in the two final paragraphs:
The Flint Water Treatment Plant, however, was not ready to produce safe, clean water to the citizens of Flint. Regardless, the Defendants mandated the City to use the Flint Water Treatment Plant as part of the deal to get the ability to issue bonds.

Defendants Croft and Johnson allegedly pressured employees of the Flint Water Treatment Plant to get the plant in working order before April of 2014, the scheduled date for re-start. When the deadline closed in, rather than sound the alarm, the defendants allegedly ignored warnings and test results and shut off the pipes pulling clean water from Detroit, and turned on the Flint River valves.

Well, it chewed up a lot of paper to finally get there, but it's nice to know the indictment finally included what many consider the actual crimes, victims, and ensuing cover-ups. But, whew: That was a close, one, wasn't it?
=====================================
Just another note about the caring, sharing Snyder administration: We noted that that master of "relentless positive action" Gov. Snyder was going to help Flint residents —
right after exhausting his stays and appeals to a federal judge's ruling that he help Flint residents
.
A federal judge ruled Nov. 10 that Lansing must ensure that every Flint resident has a water filter, bottled water deliveries, or had signed off that they didn't need any help. The Snyder administration, however,
decided to fight the ruling
, using state taxpayer dollars to seek stays and appeals. Last Friday, a federal appeals court refused a stay, and told the Snyder administration —
for the third time now
— to begin delivering bottle water.
Gov. Snyder, of course, is a paragon of kindness. But he says he just can't abide the state having to pay $10.5 million a month to ensure water access for the people his skinflint emergency managers, now under indictment, poisoned. That's too much money, his spokesperson says.
The fact that this battle is being fought around Christmastime adds a strange dimension to the battle. Pastor Allen Overton of the Concerned Pastors for Social Action, whose members are religious leaders in Flint and environs, released a statement: "My holiday wish for Flint is that the State of Michigan stops fighting this court order and gets back to work securing safe drinking water for every person in Flint."
Meanwhile, Gov. Snyder, who opened the year with an unexpected $575 million surplus, joined his toadies on the Flint Receivership Transition Advisory Board in
a response worthy of Ebenezer Scrooge
: The burden of delivering water and installing filters in Flint would be "insurmountable" and the effort required would be "Herculean."
Now would be an excellent time of year for a real-life enactment of
A Christmas Carol
, to have Gov. Snyder visited by three spirits of Christmas, and to have the calculating nerd governor to recognize the Emergency Manager Law for what it is: part of the heavy chains and lockboxes he's fated to carry through the world when he dies. Wouldn't it be incredible to see Snyder handing out Christmas hams in Flint, declaring his change of heart on Christmas Day?
But he needn't be as extravagant as spending $10 million a month: If he wants a source of water, all he need do is look to the groundwater Nestlé is sucking up and selling out of state, as amply demonstrated in
this week's cover story
. Nestlé gets to take hundreds of millions of gallons of Michigan groundwater without paying more than a few thousand dollars in application fees. Maybe, by cutting out the middleman, Snyder can really do some good for the people of Flint.
Who knows? One thing is certain: Weirder Christmas wishes have come true. (Or at least been made into movies.)